Lara Jean Covey's story may be over (at least for now), but that doesn't mean we're done with the Covey family for good.
While Netflix wrapped up the To All the Boys I've Loved Before trilogy earlier this year, the streaming service is looking to take the franchise down a different path.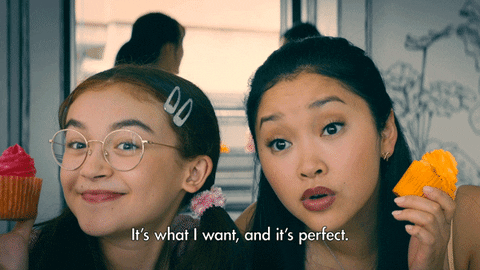 On Monday, October 18, the company announced that they've picked up the young adult series, XO, Kitty. It will be a spinoff centering around Kitty Song Covey, Lara Jean's little sister.
What Will the Show Be About?
The 10-episode first season will focus on Kitty (played by Anna Cathcart) as she moves halfway across the world to reunite with her long-distance boyfriend.
However, once there, she realizes being in a relationship isn't as easy as one may think
"I'll bet you thought the story was over, that there wouldn't be any more letters," Cathcart said in a video.
"But there's one Covey sister — some might call her the favorite — whose love story is just beginning."
Author Jenny Han Will be Co-Showrunner
Jenny Han, who wrote the very popular To All the Boys I've Loved Before book series, is the creator of the series and will be co-showrunner alongside Sascha Rothchild.
Not to mention, the pilot was written by Han and Siobhan Vivian.
No word on whether other stars from the series will be in the show, but it's fairly safe to assume we'll probably see a few cameos sprinkled throughout.
Fans Are Excited
The To All the Boys franchise launched the careers of stars Noah Centineo (Peter Kavinsky) and Lana Condor (Lara Jean), so it's no surprise Netflix wants to continue with the franchise in some way.
In fact, countless fans took to Twitter following the announcement to share their excitement.
"I still can't believe xo, kitty will be Netflix's first show spin-off from their original movies you can say a lot of things about tatbilb but nothing about its impact!!" one person wrote on Twitter while somebody else added, "SHUT THE FRONT DOOR! Queen Kitty getting the attention she deserves."
Are you excited about this spin-off series? Will you be watching?!