When we think of Disney heroines, our minds often go straight to the many princesses. Between Cinderella, Tiana, Moana, Merida, and more, there are certainly plenty of celebrated role models wearing crowns.
The official Disney Princess lineup is kind of an exclusive club. There are actually requirements that a character has to meet before they can be officially crowned – no, really.
However, what about all the other heroines from Disney animated films? Outside of the Disney Princess franchise, you'll find plenty of amazing female characters that serve as excellent role models for young kids.
. They deserve all the recognition that their royal peers get!
A few of these characters, like Tinker Bell, were originally considered a part of the Disney Princess franchise, despite not actually being royal. They have since been removed from the lineup, earning them a spot on this list.
Every heroine on this list proves that you don't need a crown and a fancy dress to be a role model. So, without further ado, here are the 9 best Disney heroines who aren't princesses!
Tinker Bell – Peter Pan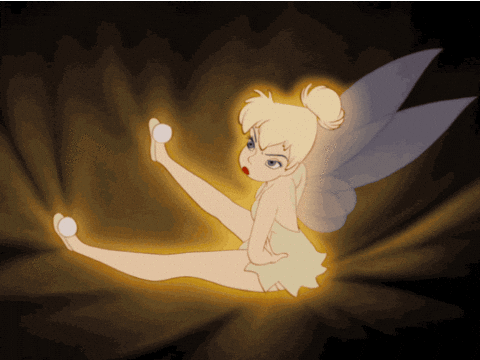 At one time, Tinker Bell was part of the official Disney Princess lineup. I know, it's confusing. She's not even a princess! She was removed soon after, though, to headline the Disney Fairies franchise. That makes much more sense.
Tink sure is a fun character! She's youthful and lively. In Peter Pan, she's very feisty and stubborn, but she has a very minor role and she never speaks. However, her newer films give a much better look into who she really is. When she moved on the Disney Fairies franchise, she got her own starring role in 2008's Tinker Bell. Here, we finally get to see how Tink became the fairy we all met in 1953's Peter Pan.
She's sweet and curious, and definitely still a little hard-headed. In any case, she's always ready and willing to help everyone in Pixie Hollow and around the world.
Jane Porter – Tarzan
Jane Porter is the charismatic and somewhat eccentric daughter of Professor Porter, who arrives with a team of explorers. She is also an animal researcher and talented artist.
When she first arrives in the jungle, she is beautiful, charming, and proper – a true Englishwoman with a sense of standards. Of course, she is still eccentric and spontaneous and has somewhat of a habit of getting herself in trouble. Her spontaneity is what led her to discover Tarzan, though, so it all works out, right? She shows that she is quick to learn and adapt, and becomes more open-minded to the world she was exploring.
Although she may start off as somewhat of a damsel in distress, she grows into a competent and capable adventuress in her own right, fully capable of surviving on her own and in no need of rescue.
Megara – Hercules
Independent, snarky, and sassy, Megara is certainly no damsel in distress. And to be honest, she's one of the more relatable characters from Disney's animated films. There's no picture-perfect princess here! She endured a troubled past, which left her with a cynical and jaded disposition. She doesn't trust anyone, and she doesn't care to. Of course, her outlook slowly starts to change after meeting Hercules.
Meg may have started as the victim of a bad deal, but she represents what's possible when you don't let your mistakes define you.
The character in the movie was loosely based on Greek mythology. When I say loosely, I mean very loosely. Megara is the name of Hercules' wife in mythology, but that's about where the similarities end. Meg's character was mostly inspired by actress Barbara Stanwyck from the 1940s. Greek pottery was used in styling the character's physical traits.
Nala – The Lion King
Nala doesn't get a ton of character development in the first Lion King movie, but we see her more throughout the franchise. And she may not be a human, but I think she still deserves a spot on our non-princess Disney heroine list.
When younger, Nala is sassy, spirited, and playful. As she grows older, she becomes responsible, practical, and persistent. This lioness often acts as a voice of reason for Simba in 1994's The Lion King. She is the one who discovered Simba alive and convinced him to come back to Pride Rock. This relationship dynamic continues throughout the other Lion King movies.
Esmeralda – The Hunchback of Notre Dame
Like Tinker Bell, Esmeralda was included in the original official Disney Princess lineup but was later removed. Perhaps the execs realized she is definitely not a princess. I have a feeling she was just there to bring a little color to the ranks and sell some extra merch.
Princess or not, Esmeralda is still pretty cool.
This young Romani woman is often referred to with a derogatory slur. While she is very beautiful, she possesses inner beauty, as well. Esmeralda is witty, kind, and incredibly independent. With a heart of gold, she is always willing to help others in need. After all, her greatest wish is to see outcasts like Quasimodo and her fellow Romani people to be accepted into society.
This is why she is the first to show Quasimodo true kindness. She knows what it feels like to be an outcast for who she is. Esmeralda is passionate and on a mission for justice so that outcasts like herself can be rightfully treated as people.
Chel – The Road to El Dorado
The Road to El Dorado was actually a box office flop at the time of release, but it has since seen somewhat of a revival. If you haven't seen it, you should give it a watch! When adventurers and con artists Tulio and Miguel arrive in the New World, they discover the hidden city of El Dorado and are mistaken for gods.
Chel is the only major female character in the film, an Indigenous young woman from El Dorado. She's driven, adventurous, and clever. We also see that she is a free spirit, and is never afraid to speak her mind. Her desire to escape her village to see the world is what motivates her. In an effort to get out of El Dorado, she keeps Tulio and Miguel's secret so that she can use them and their riches to finally escape.
Alice – Alice in Wonderland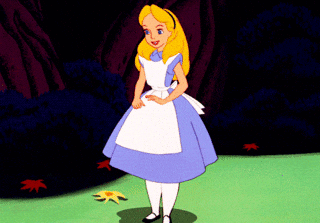 From the beginning, Alice is reasonable, sophisticated, well-behaved, and polite – as she "should" be, being a girl from a wealthy English Victorian family. She has dignity and is well-spoken. Alice is the ultimate contrast for all the ill-mannered eccentrics she's about to meet in Wonderland.
Despite all her "proper" qualities, Alice is also courageous. She is not afraid to venture into the unknown. Although her curiosity may get her into chaotic situations, it's also what leads her to all those new adventures! Sure, she may make a few mistakes here and there, but she is always learning.
Vanellope von Schweetz – Wreck-It Ralph
I would imagine that lots of kids can identify with Vanellope von Schweetz. She is extremely talkative and energetic. She zips and bounces around, exclaiming why she's excited over and over again, kind of like every child ever.
When we first meet Vanellope, she has a sharp tongue and comes off as obnoxious and rude. However, we know that this is only a result of years of rejection. Known as "The Glitch," she's spent her life being excluded, bullied, and belittled. It has resulted in Vanellope not bothering to try building relationships with people she meets.
Vanellope still has a "racer's spirit embedded in her coding." She's a quick-thinker who is determined to earn her place, and she's a powerhouse. And underneath her sarcastic exterior, she's very much a sensitive and vulnerable character.
Check out this complete list of non-princess Disney movies.
Nani Pelekai – Lilo and Stitch
If there was a single non-princess heroine to stand above the rest, it's got to be Nani Pelekai. I love her (can you tell?).
Nani Pelekai is one of the most realistic and relatable female characters from Disney's animated films. She's had a rough go, with her parents dying in a car accident and being saddled as her sister's sole caretaker. Although she's only 19, she's doing her best to take care of the household and her little sister, Lilo.
Although the stresses of working full time and providing for her sister leave her kind of temperamental and sarcastic, Nani is still a kind and caring individual. She will do anything for her ohana, as we can clearly see throughout Lilo and Stitch. She never even blames Lilo for causing her to lose her job and instead just starts searching for a new one.
Nani is incredibly strong, hard-working, and loyal. And she's extremely determined, too – she knew what she wanted, and she never stopped until she got it.