2020 was a strange year for movies, to say the least. Countless blockbuster films got pushed to 2021, streaming services fought to get movies on their platforms, and movie theaters themselves were left to collect dust.
Because so many movies have been pushed to 2021, countless awards bodies decided to extend their eligibility window to give filmmakers and production companies more time to release their work.
In fact, while the Oscars usually fall in February, the 93rd Academy Awards have been pushed to April 25, 2021, with the Golden Globes, SAG Awards, and other major ceremonies hosting their shows just a few weeks earlier.
It's hard to even think about something as frivolous as awards season when the state of movie theaters hangs in the balance, but there's truly an embarrassment of riches on Netflix at the moment. While Netflix always seems to be in the awards conversation in some capacity, they have a strong chance to win a lot of awards this year.
From David Ficher's latest release to Ryan Murphy's musical adaptation, here are 2021 Oscar contenders you can stream right now. And, stay tuned to the platform later this month, as even more Oscar frontrunners are released.
Mank
Directed by David Fincher, Mank tells the story of screenwriter Herman J. Mankiewicz as he tries to finish writing Citizen Kane. Set in 1930's Hollywood and starring Oscar-winner Gary Oldman as Mankiewicz, this film has the makings of a serious awards contender.
Not only is it filmed in black and white (which means it's serious business), but the Oscars loves nothing more than recognizing movies about movies.
The Trial of the Chicago 7
Aaron Sorkin doesn't always hit the mark, but when he does, watch out. Based on a true story, The Trial of the Chicago 7 follows the peaceful protests outside the 1968 Democratic Convention, their clash with police offers, and the subsequent trial.
The film also features an incredible ensemble cast, including Sacha Baron Cohen, Jeremy Strong, Yahya Abdul-Mateen II, Michael Keaton, Eddie Redmayne, Mark Rylance, and Joseph Gordon-Levitt. Not only is Sorkin respected in the industry, but this film is timely, smart, and total Oscar bait.
Hillbilly Elegy
Glenn Close and Amy Adams — two fantastic actresses who have not won Oscars, by the way — star in this film based on the novel with the same name. Hillbilly Elegy is about a Yale Law student who goes back to his Appalachian hometown to deal with his complicated family, as well as figure out his own future.
If we're being honest, this film doesn't have a chance in the Best Picture race. However, both Close and Adams give good enough performances to get them in the Oscars mix.
The Prom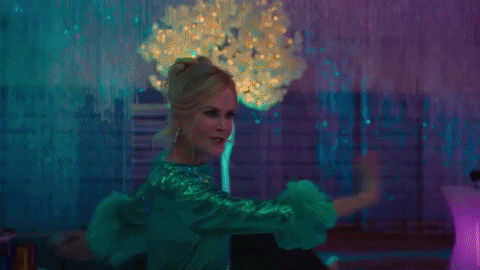 The Prom, which is based on the 2018 Broadway musical, is about four washed-up Broadway stars who decide to help a teen in Indiana who wants to go to the prom with her girlfriend. Directed by Glee creator Ryan Murphy, the film has glitz, glam, and a lot of heart, everything people want to see in 2020.
While it's certainly not a perfect film, it does have a strong cast, most notably lead by Meryl Streep and Nicole Kidman. Both Streep and Kidman could contend for acting awards and the film itself could sneak into the Best Picture conversation.
Da 5 Bloods
While many of these films were released recently, Spike Lee's Da 5 Bloods actually hit Netflix over the summer. This film follows four Vietnam veterans who reunite in Vietnam in order to find the remains of their late squad leader, played by none other than the late Chadwick Boseman.
Da 5 Bloods has fallen out of the Best Picture conversation in recent months (though it's still a contender) but star Delroy Lindo is still believed to be in the Best Actor race.