There's no question Scarlett Johansson is one of the biggest movie stars in the world. In fact, there's an argument to be made that she's the biggest female movie star.
In a time where we're seeing fewer and fewer true movie stars, ScarJo is the exception. She can juggle big blockbuster movies, such as Black Widow and Ghost in the Shell, as well as critically acclaimed movies such as Marriage Story and Jojo Rabbit.
In the span of two years, she was in the highest-grossing movie of all time, Avengers: Endgame, and was nominated for two Academy Awards. If that's not the sign of a true movie star, I don't know what is!

But, while it's easy to assume she always has the pick of the litter when it comes to movie roles, Scarlett has missed out on a handful of major roles throughout her career. She also started acting as a child, so she's been in this career for 20 plus years!

From '90s classics to critically acclaimed films, here are some of the roles Scarlett lost out on before landing her biggest role to date, Black Widow.
Judy Shepherd — Jumanji
ScarJo started acting when she was still a little girl. After she had been in a few television shows, she almost landed the biggest role of her life when she auditioned to play Judy Shepherd in Jumanji starring Robin Williams.
Vanity Fair found a clip of an 11-year-old Scarlett auditioning for the role. However, the role went to Kirsten Dunst instead. Kirsten was already a pretty successful actress (she had just starred in the 1994 version of Little Women), so it's easy to see why they passed over Scarlett.
Annie and Hallie — The Parent Trap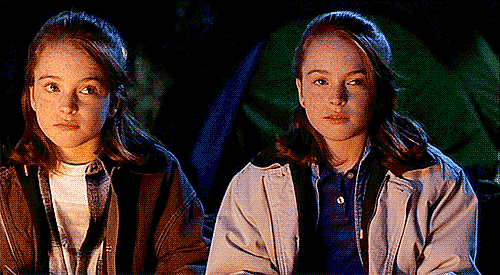 It's hard to imagine anyone other than Lindsay Lohan playing the roles of Annie and Hallie Parker in The Parent Trap, but it turns out Scarlett auditioned for the part too! The casting directors obviously decided to go with Lindsay, which was probably the right choice, but that doesn't mean Scarlett wasn't upset. In fact, years later she told Howard Stern that she was "bitter" after losing out on the dual roles.
"'I saw Jumanji. I liked it. I wasn't bitter enough then, now I'm bitter. When it came to The Parent Trap, I started to get bitter … it was hard for me…,' she said.
Fantine — Les Misérables
Anne Hathaway won an Oscar for her performance as Fantine in Les Misérables, a role ScarJo had also wanted. However, she later revealed she was suffering from laryngitis when she went in for her audition, which isn't the best thing to have when you're trying to get a part in a musical.
Ryan Stone — Gravity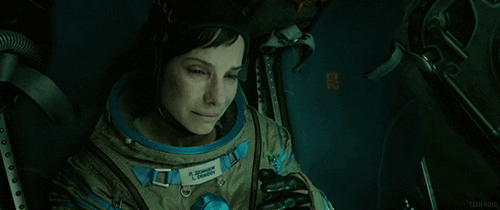 Despite eventual starring Sandra Bullock and George Clooney, Gravity went through a number of casting changes before it landed on its two major stars. In fact, director Alfonso Cuarón wanted Robert Downey Jr. to play George's role as Matt Kowalski, but he decided to drop out.
Scarlett's name was then floated around for the role of Ryan, despite the fact Angelina Jolie was Alfonso's first choice. It's unclear how close Scarlett got to taking the role, but it clearly wasn't meant to be!
Lisbeth Salander — The Girl with the Dragon Tattoo
Believe it or not, but David Fincher's The Girl with the Dragon Tattoo could've starred Scarlett rather than Rooney Mara. Unfortunately for Scarlett, the director thought she was too beautiful for the part.

"Salander should be like E.T. If you put E.T. dolls out before anyone had seen the movie, they would say, 'What is this little squishy thing?' Well, you know what? When he hides under the table and he grabs the Reese's Pieces, you love him! It has to be like that," he told The Hollywood Reporter.
Hey, you win some, you lose some, right? I think it worked out pretty well for Scarlett, all things considered.