Ryan Gosling's about to be a Barbie boy living in a Barbie world…alongside Margot Robbie.
The La La Land actor is currently in talks to play Ken in the upcoming Barbie movie directed by Academy Award-nominated filmmaker Greta Gerwig.
Robbie, whose casting was announced almost two years ago, is set to portray Barbie in the film.
Plot Details Are Being Kept Underwraps
Gerwig co-wrote the script with her longtime partner, fellow Academy Award-nominated filmmaker Noah Baumbach.
According to IMDB, the film is about "a doll living in 'Barbieland' [who] is expelled for not being perfect enough and sets off on an adventure in the real world."
Not much else is known regarding the plot details, but it's safe to say it's probably not going to be a traditional take on the classic Mattel characters.
Gosling Initially Passed
While Gosling and Robbie both seem like obvious choices to play Ken and Barbie, rumor has it the Blade Runner 2049 star initially passed on the part.
According to Deadline, the 40-year-old was reluctant to take the part of Ken due to his busy work schedule, but because pre-production lasted longer than anticipated, his schedule freed up.
Though nothing has been officially confirmed, they're hoping to get started on the film in early 2022.
Robbie Wasn't the First Choice Either
Hollywood has been trying to get a live-action Barbie film made for years, but it's gone through different studios and lead actresses over the years. In fact, a Barbie film was initially in development at Sony before it got moved over to Warner Bros.
And, prior to Robbie signing on, Amy Schumer and Anne Hathaway were both considered for the role of Barbie.
Social Media Has Opinions
As to be expected, social media had a few things to say about the Gosling casting news. While some people were on board with the choice, others weren't as excited.
"Okay not gonna lie Margot Robbie as Barbie and Ryan Gosling as Ken will be epic, iconic, and memorable," said one excited fan on Twitter.
However, somebody else wrote, "The casting for the new Barbie movie is all wrong. Ryan Gosling as Ken???????? Margot Robbie as Barbie???
Gosling's the Perfect Choice
While the news of Gosling potentially playing Ken made waves on the internet over the weekend, the truth is he's really the perfect choice.
First off, he has the good looks necessary to play Ken. Sure, there are plenty of good-looking actors in Hollywood, but there's something very specific about Gosling's look that suits him for the part.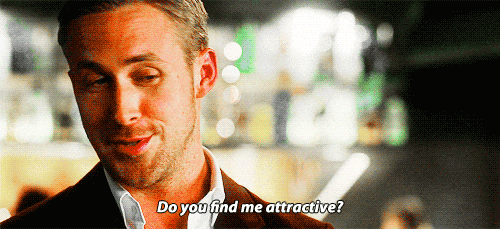 And, because it's a Gerwig film, there's a solid chance this movie is going to have more pathos than a conventional Barbie film would have. Because of this, it's important that the actors who play Barbie and Ken aren't just good-looking, but good actors too.
Both Robbie and Gosling have been nominated for multiple Oscars throughout their careers and do a great job of working on both big blockbuster projects and critically acclaimed films.
He also has name recognition, which is important for a studio film, and we know he can do both drama and comedy. Plus, I can already tell he's going to have great chemistry with Robbie.
Are you on board with Gosling playing Ken? Let us know how you feel!