Although it was released in 1989, National Lampoon's Christmas Vacation has remained a holiday classic. I mean, at my house, the Christmas season hasn't begun until we've watched it!
It seems like plenty of other people tend to agree, too. It became an instant holiday favorite, and one of the highest grossing films in the franchise.
The film sees Chevy Chase and Beverly D'Angelo reprising their roles as Clark and Ellen Griswold, with then-unknown actors Juliette Lewis and Johnny Galecki making their film debuts as the Griswold kids.
Now, it's been 31 years since its debut, and it's still the "hap-hap-happiest Christmas" movie out there.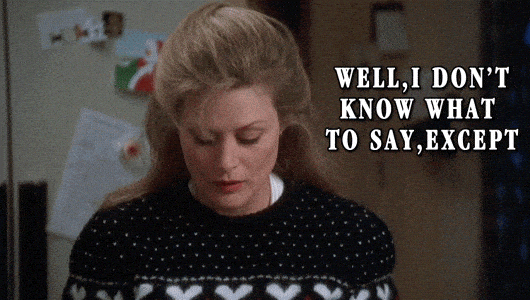 Of course, it wasn't all holly and jolly on set, regardless if the Griswolds were the jolliest bunch this side of the nuthouse.
So, "Hallelujah! Holy sh*t! Where's the Tylenol?" Let's look at what it actually looked like behind the scenes.
Todd and Margo's House
Does the house used for the Griswold family's neighbors, Todd and Margo, look familiar? That's because the home is the same one used for the Murtaugh home in Lethal Weapon.
In fact, the entire neighborhood has been used for several other projects through the years, because it's actually a Warner Bros. lot in Burbank. The site was first owned by Columbia Pictures starting in 1934 and acquired by Warner Bros. in 1990. It has served as the backdrop for Pleasantville, I Dream of Jeannie, The Middle, and WandaVision, just to name a few.
Clark's Childhood Home
Even Clark's childhood home might look familiar. When Clark is trapped in the attic and begins watching old home movies, his childhood home is actually the same house featured on Bewitched. It is also on the same Warner Bros. lot as the rest of the homes in Christmas Vacation.
If you want to see what the lot looks like today, you can check out a gallery here!
Based on a Short Story
Speaking of Clark's old home movies, they also pay tribute to the movie's origins. Christmas Vacation is based on a short story written by John Hughes titled "Christmas '59." When Clark pulls out the box of old home movies, one is labeled "Christmas '59."
The Tailgating Pickup Truck
The old dodge pickup that tailgated Clark and the family in the opening scenes might look familiar, too. It was previously used as Kurt Russell's work truck in 1987's Overboard and in 1988's They Live.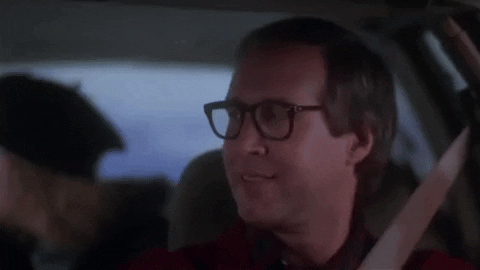 Aunt Bethany
Mae Questel, who was cast to play Aunt Bethany, was the original voice for cartoon characters Betty Boop and Olive Oyl. Before that, she had gotten her start as a vaudeville performer and impersonator. Christmas Vacation was her last film role.
Filming During an Earthquake
While filming the arrival scene of Uncle Louis and Aunt Bethany, a minor earthquake occurred. The footage still made the cut, and if you look close enough, you can see the camera shaking slightly.
Squirrely Chaos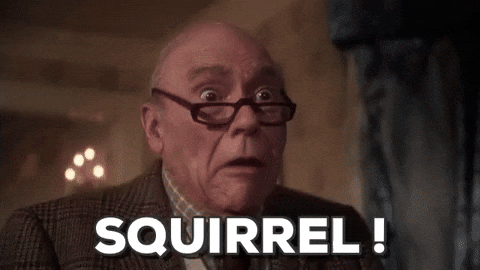 The infamous squirrel jumping out of the Christmas tree is chaotic enough on film, but it was even more chaotic on set. That's because the squirrel that had been training for months to perform the stunts actually died the day they were set to film. They were forced to shoot the scene with an untrained squirrel.
Eddie and Catherine's Cut Scene
Another scene didn't make the cut, though. "There's one scene that didn't make it to the film and I so wish it had," said Miriam Flynn, who played Cousin Eddie's wife. "It's a scene where Randy and I are in the infamous motor home and you get to see what our lives are like inside. That was a riot, but at the time it had to be cut."
Christmas Vacation's Sequel
It's possible that that cut scene inspired the ill-advised 2003 sequel, National Lampoon's Christmas Vacation 2: Cousin Eddie's Island Adventure. Haven't heard of it? That's probably because it was made for television, and it only has a 12% audience score on Rotten Tomatoes. In it, Eddie and Catherine (Randy Quaid and Miriam Flynn) are stranded on an island in the South Pacific for the holidays.
Although it wasn't nearly as successful as its predecessor, it does mean that Christmas Vacation is the only sequel in the National Lampoon's Vacation series to spawn its own sequel. It's a sequel within a sequel!
Chevy Chase Broke a Finger Filming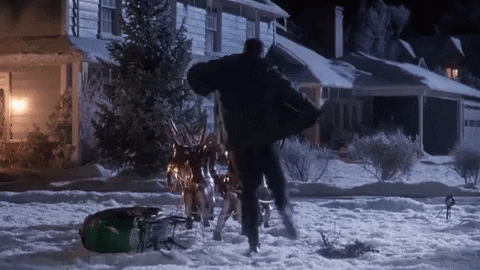 Chevy Chase legit broke one of his pinky fingers while filming. It was while shooting Clark's tantrum after the Christmas lights won't turn on.
The Cat Electrocution Almost Didn't Make It
The electrocuted cat scene was almost cut from the film, because the studio was concerned it would offend audiences. Screenwriter John Hughes and director Jeremiah Chechik fought to keep it in.
The Original Director Wouldn't Work With Chevy Chase
By the time Christmas Vacation was set in motion, star Chevy Chase already had a reputation for being hard to work with. In fact, it had been going on for a while — all the way back to when he was one of the original cast members of Saturday Night Live.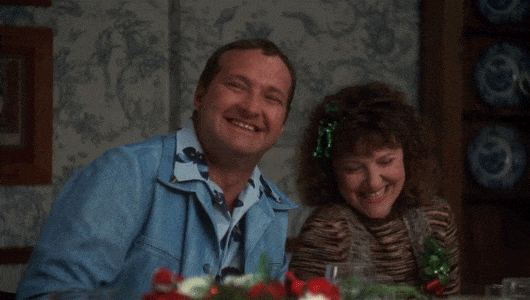 Chris Columbus (Home Alone, Ferris Bueller's Day Off, The Breakfast Club) was originally set to direct Christmas Vacation, but ultimately decided to pass on the project because he didn't want to work with Chase. He once told Insider it was because "it was fraught with pain and tension with Chevy Chase."
How Johnny Galecki Was Cast
The franchise became known for the Griswolds having a new set of kids each time. Apparently, Johnny Galecki was exactly the Rusty they were looking for, because he snagged the role easily after sending in a tape of himself.
"They flew me out to Los Angeles; it was one of the first times I was ever here," Galecki told Rolling Stone. "I read with Chevy and Jeremiah — and that alone would have been enough for me. I could have been given my walking papers and sent home on the next flight and it still would have been a dream come true. Chevy told me right there in the room that I had gotten the role."
The Cover of People Magazine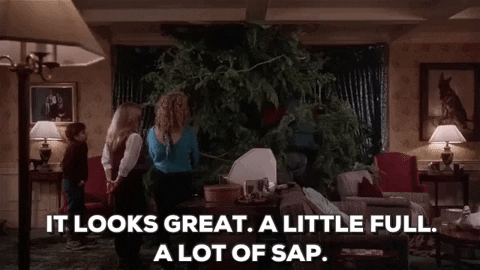 Remeber when Clark is in bed trying to read People Magazine with sticky fingers from the tree sap? The man on the cover is actually director Jeremiah Chechik.
Ellen's Crotch-Grab
The hilarious crotch-grab that Ellen makes when the SWAT team busts in the Griswold home wasn't scripted. Actress Beverly D'Angelo improvised it for a take, and it made the film's final cut.
Clark Griswold's Infamous Tirade
It had been rumored that Clark's long rant about his boss, Mr. Shirley, was ad libbed. How else could someone remember that tirade? As it turns out, his co-stars were wearing cue cards!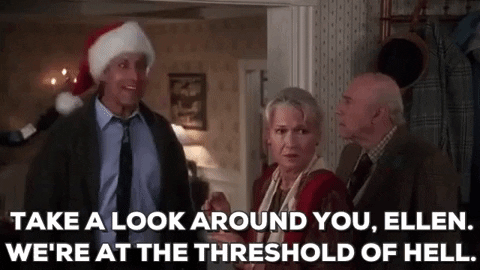 "It was blocked in a way that would allow each of us to have around our necks a piece of rope that was attached to a big cue card," Beverly D'Angelo revealed to the Dinner Party Download.
"The rant was divided into sections so that he could go all the way through from the beginning to end without a chance of forgetting his lines or flipping his lines. They were all right there," she continued. "So we didn't have the lines in order exactly, and if you watch it you can see him. His eyes go from character to character as he's going on in the speech because we've got the lines there."