Everything we've seen so far about Disney World's Star Wars: Galactic Starcruiser experience looks amazing.
Well, everything except the cost.
When we first heard about Disney's new immersive Star Wars hotel, we all kind of assumed it would be pricey. I mean, everything at Disney Parks is, right? That didn't stop me from dreaming of heading to Star Wars: Galactic Starcruiser for a couple of days for some serious fangirling.
Okay, How Expensive Is It?
Walt Disney World finally dropped the actual cost on us for a once-in-a-lifetime Star Wars experience. Hint: it's expensive.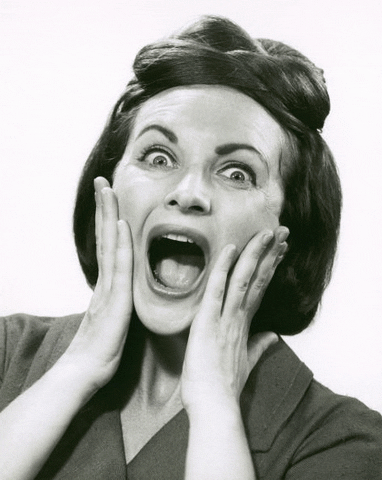 According to their website, you're looking at $4,809 for two guests. That's a big chunk of change for just you and one other person. And if you've got kids to bring along, you'll have to fork over $5,999 to bring a family of four.
The kicker here? These prices are based on weeknights between August 20th and September 17th. While the cost of Disney resorts fluctuates throughout the year, mid-August to mid-September is usually one of the cheapest times. In other words, that means we can expect the cost to be much higher during other parts of the year — and it will definitely go up for weekends, too.
The "voyage" experience only lasts for two nights and three days. You'll have to hop to another resort or hotel if you plan on spending more time at Disney.
What Does That Price Cover?
Okay, so you can't live without the ultimate Star Wars experience. I don't blame you. What can you expect to get for all that money?
The Star Wars: Galactic Starcruiser experience is designed to be so immersive that the company has coined a new term for it: Disney 360. That's because every single second of your 3-day, 2-night stay is part of the Star Wars narrative.
Per the official website, it's "part live immersive theater, part themed environment, part culinary extravaganza, part real-life role-playing game."
Lightsaber Training and Other Activities
What kind of experience can you expect? While on the starcruiser, both new and familiar Star Wars characters will need your help. You'll get to choose to join the Resistance or follow the First Order. There will be plenty of training and missions to follow.
Many details are still sparse, but there are a few mockups on the website that give a glimpse into some of the activities you'll experience.
The bridge of the starcruiser is open for guests to complete bridge training. You can see how it works, and the crew will give you hands-on training. Learn the navigation and defense systems that will keep the starcruiser safe from "galactic entanglements" during your voyage.
Guests can also complete lightsaber training onboard the ship. You'll face off against a remote training device — similar to what we've seen Luke and other Jedi use — to put your lightsaber-wielding skills to the test. Kids younger than seven aren't allowed to do this one, though, so cue the disappointed younglings.
There is no indication that lightsaber training will let you get your hands on those "real" lightsabers that Disney is developing, though. So far, it looks like those might be for cast members only.
Food and Drink
During your stay, a certain amount of food and beverages are included. You'll dine in the Crown of Corellia Dining Room, where you'll find an "expertly curated menu of the most delicious dishes from across the galaxy."
Much like Disney's other dining experiences in the park, you'll likely catch some Star Wars characters here.
If you've still got cash left over after booking the experience, you can also arrange to sit at the captain's table. For an extra fee, you'll be seated in the center of the dining room to enjoy the captain's favorite dishes.
You can also hang around the stylish Sublight Lounge. It's an elegant spot to sip a beverage and relax. Although it's worth mentioning that the lounge is open to all ages, so I'm not sure how relaxing a bar filled with excited kids will be.
Your Stay Includes a Day at Galaxy's Edge
Even just traveling from the resort to Galaxy's Edge at Hollywood Studios is part of the experience.
Your stay does include a one-day ticket to Hollywood Studios. On "port day," your designated day to use that ticket (no, you can't just go whenever), a special shuttle "operated" by Black Spire Outpost will take you there. Supposedly, some of the attractions like Star Wars: Rise of the Resistance and Millennium Falcon: Smugglers Run could influence events back on the starcruiser.
However, any time you spend at Galaxy's Edge is time not spent doing special immersive Galactic Starcruiser stuff. And no, you can't transfer that Hollywood Studios ticket for the day you check out of the resort to avoid missing out on activities, either.
As of right now, guests can't start booking their Star Wars: Galactic Starcruiser experiences just yet. The themed hotel is slated to open in Spring 2022.