Update (October 12, 2021)
There's a new Ghostface in Woodsboro.
If you like scary movies, you're going to like the new trailer that just dropped for 2022's Scream.
Just one day after the poster and set photos were released online, the first trailer is giving fans a glimpse into what they can expect from the fifth installment in the franchise.
First Trailer
As a new Ghostface starts attacking local high school kids in Woodsboro, Sidney Prescott (Neve Campbell), Dewey Riley (David Arquette), and Gale Weathers (Courteney Cox) return to town to stop the killer.
Watch the trailer right here:
10 Years Since the Last Installment
Original story (October 11, 2021)
Get ready to be scared.

A decade has passed since the last Scream film was released, but fans are eagerly anticipating the arrival of the fifth film in the franchise, simply titled Scream, which is set to be released on January 14, 2022.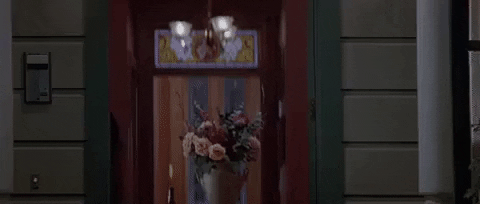 Despite the premiere being three months away, the first images from the highly anticipated sequel were just released by Entertainment Weekly, and it looks like there's a new Ghostface in town.
Mix of Old and New Characters
As to be expected, the film will follow Neve Campbell's Sidney Prescott as she returns to Woodsboro. Only this time, a new killer puts on the Ghostface mask and starts targeting teenagers.

Scream, which was filmed last fall in Wilmington, NC, reunited Campbell with former co-stars David Arquette, who plays Dewey Riley, and Courteney Cox, who plays reporter Gale Weathers.
The film also stars a cast of newcomers who are looking to make their mark on the franchise, including 13 Reasons Why star Dylan Minnette, Booksmart actor Mason Gooding, Jane the Virgin actress Jenna Ortega, and The Boys' Jack Quaid.
First 'Scream' Film Since Wes Craven's Death
Scream 4, which was the last film in the franchise, was released over 10 years ago. Wes Craven, who directed the first four Scream films, passed away in 2015 from a brain tumor.

Thankfully, new directors Matt Bettinelli-Olpin and Tyler Gillett were big fans of Craven's work and eased the actor's fears about jumping into a new film without their original director.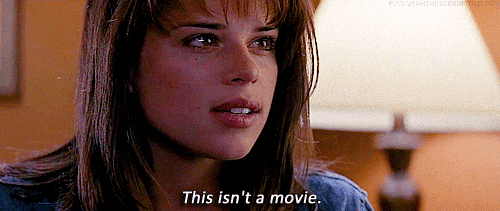 "I genuinely was in two minds. The idea of making these films without Wes Craven seemed challenging to me. I loved the man very much," Campbell told Entertainment Weekly.

"But Matt and Tyler wrote me a letter, speaking of their appreciation and great respect for Wes Craven, and speaking of the fact that the very reason that they are directors today was because of these movies and because of Wes, and that meant a great deal to me."

Only time will tell if the fifth installment lives up to the hype, but it sure is an exciting time to be a horror fan.
If you can't wait until January to see the new film, you can rent the Scream house on Airbnb. Now that's one way to celebrate Halloween!