Let's rewind the clock to 1993, the year I was born. A new president was sworn in, Beanie Babies were just being introduced, and Disney animated films were truly at the peak of their powers. In fact, there was no better time to be an animated Disney lover than in the '90s (at least in my opinion).

Sure, I didn't grow up with an iPad in my hand, YouTube, or Disney+, but I did have a slew of Disney VHS tapes that I watched religiously. While Cinderella was always my favorite as a young girl, there's a special place in my heart for the Disney animated films released in the decade of my birth. Ask any millennial…the '90s films just hit differently!
Though I don't claim to be a Disney expert or believe my opinion is any more valid than anybody else's, here are my top five '90s Disney animated films:
5. Hercules
Released in 1997, Hercules was one of the first Disney movies I can remember actually seeing in the movie theater. And let me tell you, it ruled. I believe the Hercules soundtrack is one of the more underrated Disney soundtracks of all time. Listen to "I Can Go the Distance" and try not to cry, I dare you.
In fact, that's how I would describe Hercules as a film — underrated. It's not always the first Disney film I think of when I consider my favorites, but it's a solid movie through and through.
I love the character of Meg, Hercules's witty heroine. While so many female love interests in Disney movies are portrayed as naive and passive, Meg stood up for herself.
4. Beauty and the Beast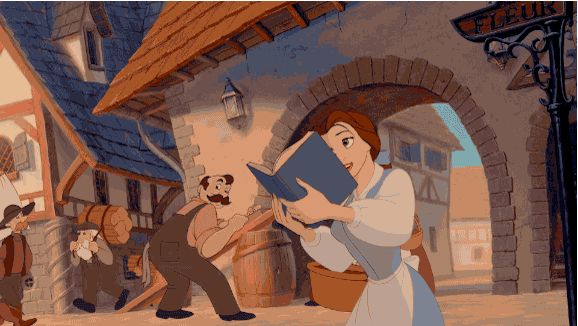 Belle has to be one of the most beloved Disney princesses of all time. She loves to read, she cares deeply for her father, and she doesn't judge people based on their looks. She's the woman I wanted to be when I was growing up.
While I was a little scared watching Beauty and the Beast as a young child (that castle is creepy, sue me), it's become one of my favorites as I've gotten older. It's a tale as old as time, after all. (See what I did there?)
3. Aladdin
I'm going to be honest, I'm not a very big Princess Jasmine fan. In fact, she kind of annoys me. But the reason Aladdin cracked the top three is thanks to the amazing soundtrack and the fabulous performance by Robin Williams as the Genie.
Will Smith did a decent job as the Genie in the live-action remake, but no one will come close to touching Williams' performance. It takes the film from just OK to great. And of course, "A Whole New World" is one of the most iconic Disney songs of all time.
2. Mulan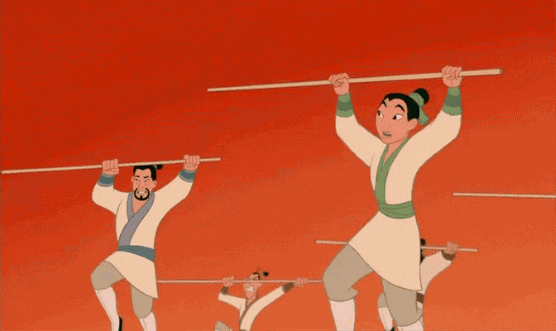 Mulan was the movie I needed when I was a little girl. Like I said above, I spent a lot of time watching Cinderella, a movie about a woman who is a servant in her own home, meets a man at a party, falls in love in two days, gets married, and lives "happily ever after." It's not the most feminist film of all time, so Mulan was like a breath of fresh air.
Here's a woman who decides to fight for her country, despite the fact she's not a man. She cuts her hair, trains day in and day out, and proves herself to an army of men.
In fact, the scene of Mulan climbing up the wooden pole and throwing the arrow down at Li-Shang's feet is one of my favorite scenes in any movie ever. Plus, the soundtrack rocks. If you ever need a pick-me-up, just put on "I'll Make a Man Out of You."
1. The Lion King
There is no better animated Disney film than The Lion King. It's just the truth! The soundtrack is a 10 out of 10, the storyline is beautiful, and the characters are extremely memorable. Honestly, I don't know if there's a more emotional scene in a movie than when Simba is looking for his dad following the wildebeest stampede. It breaks my heart every time.
Disney films are about imagination, following your dreams, and having fun, but they also leave viewers with important lessons. Thanks to The Lion King, I learned about grief, loss, and overcoming difficult moments in my life. Hakuna Matata, folks.