Don't get too used to watching new movies from the comfort of your own home.
Warner Bros. is focusing on theatrical releases again, in a move that means the end of HBO Max doing simultaneous releases.
AMC and Warner Bros. Strike a Deal
Warner Bros. has struck a new deal with cinema chain AMC Theatres. The studio has agreed to return to an exclusive 45-day theatrical window for new movies in 2022. AMC CEO Adam Aron revealed the news during an earnings call.
Aron made it no secret that the cinema chain was unhappy when Warner Bros. announced their 2021 film release plan, which saw movies hit HBO Max and theaters on the same day. Audiences could choose to see big blockbusters at home instead of hitting theaters, something that has left the theaters reeling.
Actors, whose pay is often tied to box office performance, have also been unhappy about simultaneous streaming releases. Don't forget, Scarlett Johansson is suing Disney over Black Widow's release. Directors like Christopher Nolan and Denis Villeneuve have also expressed disapproval of same-day streaming releases.
During the call, Aron made it clear that AMC is happy to see Warner Bros. return to theatrical releases first.
"It's especially gratifying that Warner Bros. is yet again embracing a theatrical window. For us at AMC, it's especially pleasing to be working so harmoniously with Warner Bros. once again," he said.
That means that movies like The Batman and Sesame Street will stay exclusive to movie theaters for 45 days, instead of being simultaneously available to stream immediately on HBO Max. You'll have to wait to watch them from the comfort of your own home.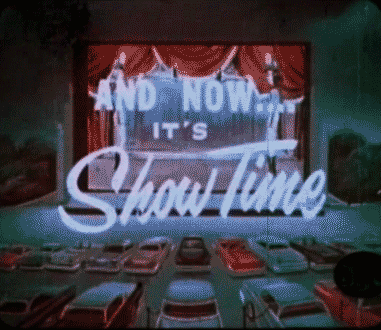 Warner Bros. already worked out a similar deal with Regal Cinemas' owner Cineworld, which is the second-largest theater chain.
Other Studios Returning to Exclusive Theatrical Windows
Other studios are ready to bring back theater exclusives, too. During the call, Aron said that AMC is having an "active dialogue with every major studio" about exclusivity windows.
Both Disney and Paramount are doing a 45-day exclusivity window for major films, with movies hitting their exclusive streaming services later.
Universal Pictures and AMC also worked out a deal that will see movies hit theaters before going to digital. Though it's worth noting, their deal could allow for as little as 17 days of exclusivity in some cases.
Changes Left Over From the "Streaming Experiment"
Even with major studios moving back to theatrical releases, things won't go back exactly the way they were before. The so-called streaming experiment from the last year or so has definitely changed the distribution model.
Pre-pandemic, theaters normally had exclusive claim to films for anywhere between 75 and 90 days. Studios have been trying for some time to shorten that period. The most-high profile attempt came from Universal in 2011 with the movie Tower Heist. Facing threats of boycotts, Universal folded and abandoned their plan.
But now, thanks to the great streaming experiment in the midst of a pandemic, it looks like studios finally got their wish. The shorter 45-day period means death to the standard 90-day theatrical window.