Disney+ Day returns this year, and it's almost here!
Yep, that's right: the most exciting day of the year for Disney Fans is not going to be in November this time around. Instead, we're getting the event a full two months earlier than last year! Disney+ Day has been moved up so it can lead into D23 Expo: The Ultimate Disney Fan Event, happening in Anaheim, California.
Here's everything you can expect from Disney+ Day 2022!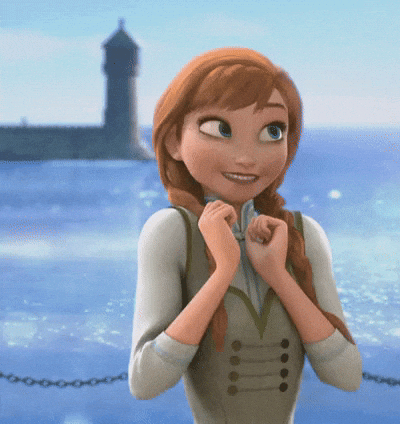 Disney+ Day and D23 Expo 2022
Disney+ Day debuted last year in November to coincide with the one-year anniversary of Disney+. But this year, Disney decided to bump up the now-annual celebration to September. It will be followed by the D23 Expo 2022: The Ultimate Disney Fan Event, which returns to the Anaheim Convention Center from September 9th through the 11th. This year is kind of a big deal for Disney, considering the company is celebrating 100 years of movie and TV magic!
Unless you already snagged your tickets to D23 Expo, don't book a last-minute flight to Cali. The "Ultimate" event is (as expected) sold out. You will be able to live-stream the three-day event Sept. 9th through 11th, starting at 10 am PT (1 pm ET) over on D23.com. There will be panels, presentations, live interviews, and plenty of celebs. Some special announcements are also expected. Expect a slew of posts across social media too, from @DisneyD23 on YouTube, Facebook, and Twitter.
But before the three-day D23 gets underway, Disney is kicking celebrations off with Disney+ Day on Thursday, September 8th.
Last year's Disney+ Day featured some announcements, first looks at new projects, plus tons of new content released on the streaming platform. If you want to take a look back at what fans got in 2021, check out this list of Disney+ Day 2021's biggest announcements.
I think it's safe to say we can expect more of the same for this year's Disney+ Day, although I don't know how many big announcements we will get. I would assume they want to save those for the following D23 Expo. We do know that plenty of new content will be released on the streaming platform.
Will there be some surprises? Probably so! But so far, this is what we know has been confirmed for Disney+ Day this year.
Pinocchio
The classic Disney animated film is joining the live-action remake ranks. Unlike some of the newer Disney cartoons that have already been given the live-action treatment, Pinocchio will head straight to streaming as part of Disney+ Day. I have high hopes for this one, considering the talent involved. It's directed by Academy Award winner Robert Zemeckis (Back to the Future, Forrest Gump). Tom Hanks stars as Geppetto, Joseph Gordon-Levitt as Jiminy Cricket, and Benjamin Evan Ainsworth (The Haunting of Bly Manor, Flora & Ulysses) as Pinocchio himself.
Marvel Studios' Thor: Love and Thunder
Taika Waitti's Thor: Love and Thunder finds the former king of Asgard on something of a midlife crisis, trying to figure out his purpose and attempting to find inner peace. It hit theaters this summer, becoming the sixth highest-grossing film of the year (so far, at least). Love and Thunder is still playing in theaters, but Marvel fans don't have to leave the comfort of their own homes to watch this one again. For Disney+ Day, Love and Thunder makes its streaming debut on the platform.
Marvel Studios Assembled: The Making of Thor: Love and Thunder
If it isn't enough to get Love and Thunder at the click of a remote, Marvel fans get to peek behind the curtains of the fourth feature film with Assembled: The Making of Thor: Love and Thunder. The behind-the-scenes documentary will feature in-depth interviews with cast and crew, raw, unseen footage from on set, plus secrets from the likes of Taika Waititi, Chris Hemsworth, Natalie Portman, Christain Bale, and more.
Obi-Wan Kenobi: A Jedi's Return
Similarly, Star Wars fans are getting to pull back the curtain with a behind-the-scenes documentary covering the new Lucasfilm limited series Obi-Wan Kenobi that hit the streaming platform back in May. Fans like myself were excited to see the return of Ewan McGregor and Hayden Christensen to reprise their roles for the first time since Revenge of the Sith. With this documentary, we will get to see interviews from both of them, along with director Deborah Chow and the rest of the cast and crew.
Cars On the Road
The Cars franchise is back! This time, it is for the franchise's first streaming TV series. Lightning McQueen and his best friend Mater are heading out of Radiator Springs on a cross-country road trip to attend a wedding for Mater's sister. With plenty of new locations on the way, expect plenty of new characters to join alongside already established characters from the franchise. Both Owen Wilson (McQueen) and Larry the Cable Guy (Mater) return to voice their characters.
Welcome to the Club (A New Short From The Simpsons)
When the Walt Disney Company acquired the majority of 21st Century Fox's assets, it also meant they snagged The Simpsons – the longest-running animated series in history. You didn't think they were just going to let that acquisition go to waste, did you? Disney has released several Simpsons shorts already, but we're getting another for this year's Disney+ Day. This time, Lisa is determined to become a princess, at least until she finds out that being bad might be more fun.
Related: How The Simpsons Changed Since Its 1987 Premiere
Frozen Sing-Along
In case you haven't had enough of Anna and Elsa's Frozen adventures, the hit animated film is back for some serious sing along fun. "For the first time in forever," Frozen fans will be able to "Let It Go" at full volume. That's because this version features all the lyrics to your favorite songs right on the screen. The rest of the movie remains the same, so you can still see Anna team up with Kristoff, Sven, and Olaf to find Elsa and save the kingdom of Arendelle.
Frozen 2 Sing-Along
Frozen 2 is also getting the sing-along version treatment, and you can expect this one to arrive on September 9th for Disney+ Day, too. Head "Into the Unknown" with your favorite royal sisters as they venture into the enchanted forest beyond Arendelle to discover the truths about the past. This time, though, the musical numbers will have those handy dandy on-screen lyrics to make sure you can belt it out alongside the characters. I'll be enjoying Kristoff's goofy 80s-Esque ballad "Into the Woods."
Related: The Odd Connection Between Frozen 2 and The Shining
Tierra Incógnita
In this upcoming South American mystery-horror TV show geared toward younger audiences, Eric Dalaras has been living with his grandparents after his parents disappeared without a trace. They were last seen at Tierra Incógnita, a now-abandoned amusement park in town where he once lived. He decides to run away from his grandparent's home and return to the amusement park in search of the truth. Eric, along with his friends, his sister, and his aunt, must overcome his fears to find the answers he seeks.
Growing Up
This docu-series will explore the complexities of adolescence by telling the coming-of-age stories of young people. It will feature deeply personal interviews walking us through a person's childhood and teen years, paired with cinematic reenactments to bring their stories to the screen. Expect ten 30-minute episodes, with each episode focusing on a single individual as they explore the obstacles they faced on their path to self-discovery and acceptance.
Remembering
Have you ever wondered what happens to our important ideas when they are forgotten? That's what this short film explores, with a journey through the World of Imagination. This world can inspire us if we just remember. A writer loses a very important idea when interrupted, but her inner child finds it and takes it on a journey. Emmy Award winner Elijah Allan-Blitz directs, while Academy Award winner Brie Larson stars. Remembering will take advantage of Augmented Reality with a companion app that allows viewers to interact with the story.
Epic Adventures With Bertie Gregory
Adventurer and natural history filmmaker Bertie Gregory is ready to take viewers along with him on a series of incredible journeys. Epic Adventures With Bertie Gregory features him traveling to some of the harshest environments on the planet in order to immerse himself in the lives of the animals living there. The series will capture the untold stories of these creatures and showcase the natural world that most of us can only dream of seeing.
Dancing With the Stars: The Pros' Most Memorable Dances
The reality TV series Dancing With the Stars has been on the air since 2005, so I'm willing to bet that most people have seen at least one episode. On it, a slew of celebrities (who may or may not know how to dance) are paired with professional dancers. Each week they learn and perform choreographed routines with different styles of dance, while a panel of renowned experts judge them. If you love dance competition show, you'll want to check out Dancing With the Stars: The Pros' Most Memorable Dances. It will reflect on the 20 most memorable dances from across all 30 seasons, as the pro dancers choose.