Marlon Wayans thinks we need another White Chicks… but do we really?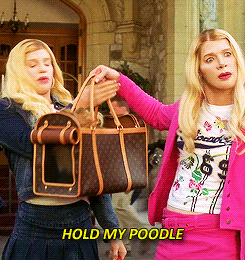 In case you blocked the movie from your mind, White Chicks was an outrageous comedy that Marlon Wayans wrote, produced, and starred in alongside his brother Shawn Wayans. Another Wayans brother, Keenen Ivory Wayans, directed the flick.
In this essential piece of cinema, Marlon and Shawn are two FBI agents who go undercover as rich socialite sisters Brittany and Tiffany Wilson. While the real Wilson sisters are holed up in a hotel, the undercover agents disguise themselves as the "white chicks" to foil a high-profile kidnapping plot.
This, of course, means the two Wayans spent countless hours in heavy prosthetics and makeup. And if just the sheer idea of Marlon and Shawn dressed as two caucasian women for nearly two hours of screen time seems absurd, let me tell you, it was. It's one of those movies that gets burned into your memory, and you find yourself remembering it randomly in the middle of the night like some kind of fever dream.
Marlon Wayans Wants to Make a White Chicks Sequel
But now, Marlon Wayans is talking about a White Chicks sequel, and this is no fever dream.
Back in 2019, Terry Crews mentioned something about a sequel in the works. Crews played the role of a lovesick basketball player who falls for one of the disguised FBI agents in the first film. Marlon Wayans later debunked it, but said they were all "working toward it." It looks like they really have been talking about it for a few years now, and Marlon thinks it's "necessary" they do that sequel.
"I think White Chicks 2 is necessary."

Marlon Wayans to Variety
"I think White Chicks 2 is necessary," he told Variety. "I think we've tightened up so much that we need to loosen our ties a bit and laugh a little bit."
The 2004 film wasn't well-received by critics… or anyone, really. After getting panned by critics, the movie was nominated for five Razzies — including one for Worst Actress, for the Wayans brothers in drag. Personally, I'm still trying to recover from when I saw it in theaters 17 years ago.
Despite all that, it grossed more than $113 million worldwide. And these days, some folks have even started considering it a cult classic. Marlon Wayans himself says that a "good joke is when you can make the people you're parodying laugh," and insists that no one loves White Chicks more than, well, white chicks.
As for a sequel, the Wayans already have plenty of ideas rolling around. "And the world just keeps giving us more," Marlon said. "White Chicks 2 is writing itself."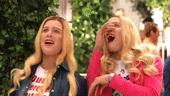 Is White Chicks 2 Really Happening?
So, does that mean we really will see White Chicks 2 on the big screen any time soon?
Well, it seems like it's just an idea, for now. It hasn't been picked up by any major studios or anything yet. It sounds like mostly planning at this point.
However, if you ask me, it sounds like a likely possibility. With what seems like an endless stream of nostalgia-laced reboots, sequels, and revivals, more Wayans brothers in drag seems inevitable. That still doesn't mean it's a good idea.