After 15 years as James Bond, Daniel Craig is rinsing out his martini glass and saying goodbye to the iconic role once and for all. 

His time as Bond went a little longer than expected, which is why we've been having the "Who will be the next James Bond" conversation around dinner tables for what feels like decades.
And let's face it, asking someone who should be the next 007 is like asking them who they voted for in the election. You're either going to love their choice or wish they had never opened their mouth.

But, now that Craig is 100% done with the role, the time has finally come to pick the next star.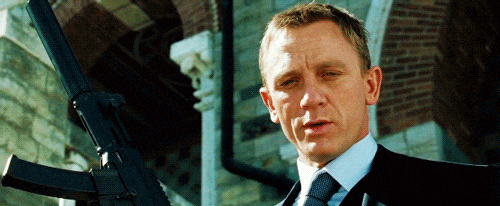 Plenty of names have been thrown out over the years, from Idris Elba (I'm sorry, he's too old) to Richard Madden (too predictable) to Tom Hiddleston (too boring), but there are really only three actors who should be considered.
Yes, you read that right — just three. 

While there are countless British actors who would do a fine job as Bond, it's time for the franchise to shake things up a little and go outside the box.
From a breakout TV star to an Oscar nominee to, yes, a woman, one of these three actors should be the next James Bond.
Emily Blunt
Spoiler alert — women can play Bond too!

Despite what certain people have said (looking at you, Daniel Craig), women do want to play the role of 007. Who wouldn't?! It's only one of the most iconic film characters of all time. 
If Bond producers are looking to swing for the fences and go for a groundbreaking choice, they need to hire Emily Blunt right now. She's an iconic British actor, she's beloved, and she can kick some serious butt.
Just watch her in Edge of Tomorrow and I guarantee you'll never question her ability to do an action movie ever again.
Now, do I expect a woman to be cast as Bond? No, I don't. But is there a small part of me that thinks it's possible? Sure! There's no question it's going to be challenging to get Bond fans on board with a female casting choice, but if anyone can get people to accept the idea, it's Ms. Blunt.
Rege Jean-Page
If Rege Jean-Page does get cast as the next Bond I don't know if Twitter will be able to contain itself. The thirst comments will be out of control!

The Bridgerton star, who just 12 months ago was practically unknown in Hollywood, has cemented himself as a clear contender for the role.
After stealing the hearts of practically every person in the world — and gaining over five million Instagram followers in the process — Page became the breakout star Hollywood needed in 2021.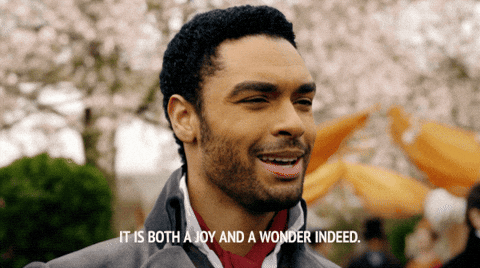 And, rather than stick around for Season 2 of Bridgerton, the 31-year-old decided to say farewell to the Netflix juggernaut in exchange for some more high-profile film roles.

In fact, he's already finished filming a role in The Grey Man, which is directed by Avengers: Infinity War and Endgame masterminds Anthony and Joe Russo, as well as the new Dungeons & Dragons movie. Page was also just cast in a Netflix heist movie directed by Fargo's Noah Hawley.
Along with being extremely good-looking (which is a must if you want to be James Bond) and British, he's the right age to take on the role. At just 31, Page could play the role of Bond for 15 years and still only be in his mid-40s when it's all said and done.
He has the right physical presence to play Bond (aka he looks like he can fight), but he's also suave enough to charm the pants off of anyone he encounters.
If producers want to pick the buzziest actor, Page is the obvious choice.
Dev Patel
OK, while Blunt and Page would be fantastic choices, the truth is Dev Patel should 100% be the next James Bond. Now, before you start freaking out, let me explain why.

First of all, I don't know if you've noticed, but Patel is extremely attractive. He's not the kid who starred in Slumdog Millionaire anymore, folks!
And, though he's not as physically imposing as some of the other actors in contention, he can do action. Personally, I don't think you need to have muscles on top of muscles to play Bond.
Also, he's a really good actor. He was nominated for an Oscar back in 2017, thanks to his incredible performance in Lion, but he's proven his range in recent years. From films like The Personal History of David Copperfield to The Green Knight, Patel has certainly diversified his career.
While he is well-known, he also hasn't been the face of a major movie franchise or extremely popular show. For this very reason, fans won't really associate him with another role when they watch him as Bond.

It's time for producers to shake things up. Why not hire an actor who doesn't fit the conventional mold? It's 2021 people! Let's try something different for the first time in Bond history.