Product placement is nothing new. In the days of radio theater, actors would shill for their sponsors in character at the beginning of the program. It's just the cost of doing business.
Even though you might think that Hollywood is supported by ticket sales, commercial breaks, and subscription fees, the big bucks behind the scenes come from product placement. Companies will pay millions to get their goods onscreen. Sometimes, it's so subtle that we don't even notice it. Other times, it's more like this classic clip from Wayne's World.
The Avengers Franchise
Do you have any idea how expensive Marvel movies are to make? Sure, they bring in billions at the box office, but the MCU is earning money even before filming begins. Audi, Beats By Dre, and Samsung all staked their product placement claims throughout the Avengers franchise, but the biggest deal by far was by Harley-Davidson.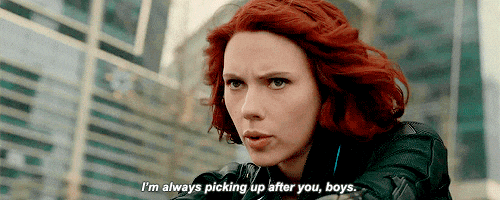 Black Widow's bike in Age of Ultron wasn't just a sweet ride. It was a $10 million ad for Harley's brand-new electric motorcycle. In their defense, the bike looked wicked. But I feel a little cheated knowing that the chase scene was mostly an excuse to show off the Harley. What if Vespa or Segway had been the top bidder instead? Would Black Widow have ridden a scooter to deliver Cap's shield?
90210
Product placement for electronics can be tricky. I don't know if you've ever noticed, but many movies and TV shows deliberately cover up the logo of what is clearly a Mac because they want to avoid endorsing Apple. This is known in the industry as "product displacement," and you can read about the ins and outs of why branding is removed or hidden in entertainment. It boils down to fear of lawsuits and reluctance to give away free advertising.
However, if the tech company pays to have a product featured on TV, it might not be enough for the characters to simply use a Samsung Galaxy smartphone or type away on a MacBook. After all, they want to get their money's worth out of the deal. Of all the awkward technology product placements in TV history, 90210 is one of the most shameless.
The "teens" on the Beverly Hills 90210 reboot didn't just carry around a Microsoft Surface Tablet. They dished up a full product tour that would put a Best Buy employee to shame. Hey, did you know the Microsoft Surface has email?! Now you do, thanks to 90210 and the good people at the CW.
Smallville
The cringeworthy product placement in Smallville isn't the worst part of a rewatch. That would be seeing convicted felon Allison Mack in almost every single episode. At least she wasn't plugging NXIVM on the show.
Several brands paid for the privilege of being featured in the superhero show, but one of them was so bad it became legendary. Stride Gum, Toyota, Sprint, and Old Spice weren't that terrible, but let's talk about "Acuvue to the rescue!"
Acuvue–yes, the contact lens company–sponsored the fifth season episode "Vengeance." The gang discovers that the new intern at the Daily Planet isn't a sweet, glasses-wearing young woman. When she takes off her glasses and pops in her contact lenses, she becomes a masked vigilante. Acuvue went all in by partnering with the show for a contest called "Reveal the Real You," with a grand prize of a trip to the Smallville season finale party.
The Walking Dead
If you want to escape a zombie horde, do it in style with a Hyundai Tucson! That seems to be the message from the product placement in The Walking Dead, anyway.
The legendary Tuscon became the gleaming getaway car for the Survivors in the show's early seasons. There were no hard feelings after the show decided to ditch the car. The car company issued a statement to clear the air:
"It was a great run with the franchise. We were lucky enough to get in early… The partnership exceeded our expectations in its ability to connect with a passionate fan base, keep the brand in the cultural conversation around this growing phenomenon and shift opinion and consideration for the brand. We were sad to see the characters leave our car behind in the storyline but remain active advertisers."

marketplace.org
However, TWD wasn't done with product placement. The Walking Dead: World Beyond was mocked last year for its partnership with Mountain Dew. A salvaged bottle of the radioactive-looking beverage features prominently in this scene. Note that the soda would have to be about ten years old, given the timeline of the zombie outbreak.
You've Got Mail
Right off the bat, the rom-com You've Got Mail tipped its hat to AOL. For our younger readers, AOL used to be the most popular email provider. Whenever you received a message, you'd get a notification saying "You've got mail" in a chipper robot voice.
But that's not what earns the movie a spot on this list. No, the worst product placement happened when the characters visit a Starbucks. Tom Hanks narrates the experience like an anthropologist studying a previously undiscovered civilization.
For a movie that showed the struggles of a small business owner against the corporate world, this product placement is especially tough to swallow.
The Biggest Loser
Lots of people casually refer to everyday items by the most popular brand name, such as calling all tissues "Kleenex." If you wanted a resealable plastic bag, you'd probably ask for a Ziploc. The Biggest Loser took things a step beyond that by singing the praises of Ziploc-branding products during one excruciating episode.
During Jillian Michaels' "nutrition" lesson in Season 7, Episode 8, she awkwardly described how Ziploc's Fresh Shield technology could keep healthy snacks fresher. The contestants stare at her, dumbfounded. The show also promoted Ziploc's disposable plastic containers as the perfect way to portion snacks. Totally normal and not at all a soulless attempt to monetize the contestant's lifelong struggles with their weight.
The Transformers Franchise
Did you know that Michael Bay got his start directing commercials? A lot of Hollywood directors learned their trade in advertising, but Bay never really stopped. His Transformers movies contain a staggering amount of product placement.
Hollywood Branded figured out that there are a total of 220 featured brands across the seven films in the franchise. Of those, 17 were Chinese brands placed to appeal to viewers in that market (and make it easier for the movies to be approved by the strict Chinese government).
Even the film with the least amount of product placement, 2018's Bumblebee, shilled for these brands:
Charmin
Ray-Ban
Chevrolet
Hamilton Beach
Nike
Sony
Fritos
Ford
BMW
Tab
Volkswagen
Freightliner
Chrysler
James Bond Franchise
For decades, James Bond's car of choice was an Aston Martin. That changed in 1995's GoldenEye thanks to a massive product placement deal with BMW.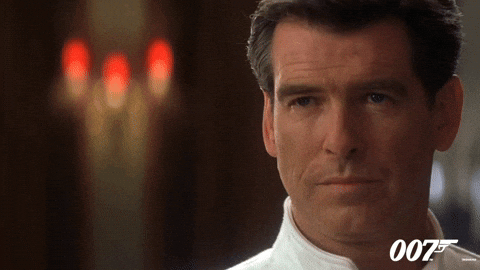 Is there any fictional character more qualified to model luxury goods? The man lives in a tux. For GoldenEye, Pierce Brosnan's Bond drove a sleek BMW Z3 Roadster and made it look good. It cost the company a rumored $3 million to get the Roadster featured in the film, but it paid off. BMW made $240 million in advanced sales after audiences fell in love with the sports car.
That's nothing compared to the product placement deal for Skyfall, though. Heineken paid $45 million to be featured in the 2012 Daniel Craig film. He turns his back on the signature Bond martini for a bottle of Heineken. Craig also had to star in a commercial for the brand as part of the deal, as well as lending his likeness to a game, and it's really starting to make sense why he despised the whole dog-and-pony show of being Bond.
Risky Business and Top Gun
In 1983, a young Tom Cruise starred in the raunchy comedy Risky Business. The film was a huge hit for the studio, earning more than ten times its budget at the box office. It also launched Cruise's career–primarily thanks to this dance scene:
The choice to have his character wear Wayfarers throughout the movie wasn't an accident. Ray-Ban, which was struggling with lukewarm sales at the time, paid for the product placement. It worked, too, as their sales skyrocketed after the movie became a hit.
Ray-Ban doubled down on Tom Cruise with Top Gun three years later. Those iconic Aviator sunglasses led to a huge boost in sales for the company. Basically, what I'm saying is that if your nephew has been begging for a pair of $200 sunglasses for Christmas, it's Tom Cruise's fault.
Cast Away
If you stop to think about it, Cast Away is actually just a very long commercial for FedEx. Tom Hanks' character, Chuck Noland, is a pilot for FedEx and crash lands with nothing but the cargo of his plane. Although he raids the packages for useful items–prominently displaying the company's logo as he tears into them like a marmoset into a ripe papaya–he saves one last unopened package to deliver at the end of the film.
According to ScreenRant, an exec from FedEx claimed that the company didn't pay for the brand to feature so prominently in the film. "As we stepped back and looked at it, we thought, 'It's not product placement, we're a character in this movie.' It's not just a FedEx product on the screen. It transcends product placement," global brand management director Gail Christensen explained.
Survivor
Survivor is notorious for awkward product placement. The long-running CBS reality competition has signed on with some weird sponsors over the years, including the Pontiac Aztek, the Boy Scouts of America, Herbal Essences, and Home Depot.
The show's biggest product placement opportunity pops up during reward challenges where the contestants compete with each other for a chance to eat something other than rice. Outback Steakhouse and Applebees both created beachside versions of their restaurants for the show. Marshalls sponsored a lounge outfitted with rattan chairs and throw pillows, which many fans felt was a bit much. But no product placement has ever been worse than what happened during Survivor: South Pacific.
The winner of the challenge didn't get a steak or even a decorative end table. They got to watch the Adam Sandler film Jack and Jill, then tell the camera how much they loved the movie. I guess that watching literally any movie might be relaxing after a few weeks on Survivor, but the contestants later revealed that the production team cued them to laugh and clap during the screening.