Updated on 12/3/21
Nicole Kidman is already getting rave reviews for playing Lucille Ball in Being the Ricardos, but it turns out the actress almost backed out of the project.

In fact, following the backlash to the news of her casting, Kidman was ready to call it quits altogether.
Tried to "Sidestep" the Project
"I wasn't initially [anxious]. Initially, it's like, Aaron Sorkin wrote this screenplay that you read and you cannot put down. And I say to people, 'If you can get your hands on this screenplay, read it, because it's such a good read.' It's as good as a great novel," she shared on Live! With Kelly and Ryan.
"When the reality of playing her hit me, I went, 'What I have said yes to?' To which I then went, 'Oh no, I'm not right. Everyone thinks I'm not right, so I'm going to try to sidestep this.'"
But, despite wanting to pass on the role, Sorkin and producer Todd Black did not allow her to do so.
"The producer Todd Black and Aaron Sorkin were both like, 'Absolutely not,'" she shared.
"I was in Australia and they were like, 'No.' And thank God, because then I was so grateful because I got to fall in love with her."
Full-Length Trailer
Updated on 11/10/21
They're no longer Nicole Kidman and Javier Bardem, they are officially Lucille Ball and Desi Arnaz.
Amazon just released the first full-length trailer for Being the Ricardos on Wednesday, November 10, and it looks like it's going to take us straight back to the '50s.
The film, which follows the couple during one week filming their show, I Love Lucy, will also dive into their tumultuous relationship, Lucy's career, and other drama surrounding the couple, including an FBI investigation.
In fact, the trailer shows Lucy asking her husband if he's been cheating on her, as well as characters asking if "the FBI has a case against Lucy."

Needless to say, it's going to be a wild ride. Read on for more details about the film.
Teaser Trailer Released
Original story (10/19/21)
Nicole Kidman is making a play for her second Academy Award, that's for sure!
Amazon Studios just released the trailer for Being the Ricardos, starring Nicole Kidman and Javier Bardem as Lucille Ball and Desi Arnaz, respectively, and it definitely looks to be an awards contender.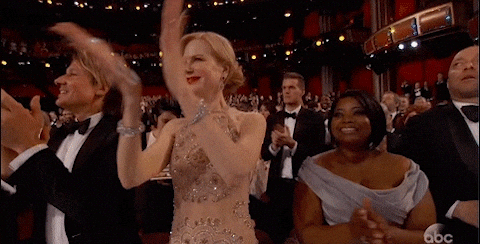 Teaser Trailer
The film, directed by Aaron Sorkin, will follow the iconic Hollywood couple during a production week on the set of I Love Lucy in September 1952. It will begin with a Monday table read and go all the way through the audience filming on Friday, while also going deep into the marriage between Ball and Arnaz.
Being the Ricardos will also cover Ball's investigation by the House of Un-American Activities Committee for her reported ties to Communism, as well as Arnaz's controversial cover story in a tabloid called "Desi's Wild Night Out."
"You know, I did this show so that Desi and I could be together," Kidman says in the trailer. "I had no idea it was going to be a hit."
The trailer also shows glimpses of the couple throughout the week, as well as them on the set of I Love Lucy. It even reveals a quick recreation of Ball's grape stomping scene from the show.
"I get paid a fortune to do exactly what I love doing. I work side by side with my husband who is genuinely impressed by me, and all I have to do to keep it is kill for 36 weeks in a row—and then do it again the next year," she also says in the trailer.
Ball and Arnaz's Daughter Was Involved
Along with Kidman and Bardem, the film stars a slew of other very talented actors, including J.K. Simmons, Tony Hale, Jake Lacy, Alia Shawkat, Clark Gregg, and Nina Arianda.
Aaron Sorkin wrote and directed the film for Amazon Studios, but he actually received input from Lucie Arnaz, the daughter of the famous couple.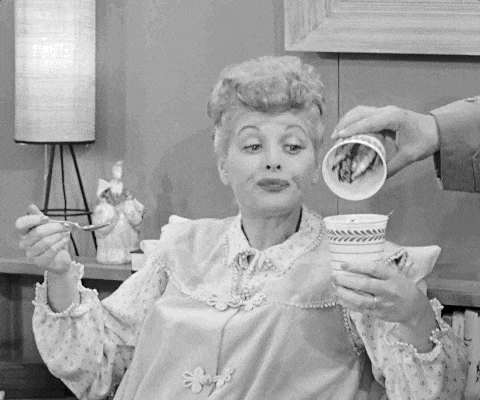 In fact, according to her, watching the film was "very emotional" because of its depiction of her parent's marriage.
"There are some moments that were harder for me to experience than they likely will be for the general public," she told Entertainment Weekly.
"But those moments were handled with such compassion that it wasn't as depressing as it could have been."
The film will be released in theaters on December 10 and on Prime Video on December 21.