Happy Pride Month, everybody! Television has come a long way in recent years in terms of representation, especially within the LGBTQ+ community. In fact, it wasn't that long ago (24 years, to be exact) that Ellen DeGeneres famously came out on her sitcom and nearly lost her career because of it. 
Though we still have a long way to go, it's now commonplace to see queer characters in all stripes of TV. From reality shows to network dramas, countless shows have given us incredible LGBTQ characters that we all love so much.
So, as we celebrate Pride Month and continue to champion queer representation on the small screen, here are some of the most iconic LGBTQ characters of all time.
Kurt Hummel — Glee
Say what you want about Glee, but there's no question it broke major barriers during its six-season run. Kurt Hummel, played by Chris Colfer, came out to his classmates early on in the show's run and went on to have one of the most iconic gay on-screen relationships of all time with Blaine Anderson (played by Darren Criss).
Callie Torres — Grey's Anatomy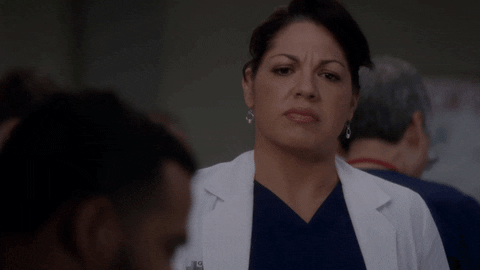 A bisexual queen! Beginning her run on Grey's back in Season 2 and wrapping it up in Season 12, Callie Torres (played by Sara Ramirez) actually became the longest-running LGBTQ character in TV history. Her relationship with Arizona Robbins (Jessica Capshaw) will always be legendary.
Will Truman — Will & Grace
Will Truman, portrayed by Eric McCormack, was the first openly gay character to be the star of a TV show. Heck, his name is even in the title! While he did play the "gay best friend," a role stereotypically given to gay characters in TV shows, there had yet to be a sitcom that spent so much time focused on an LGBTQ character.
Carol Willick — Friends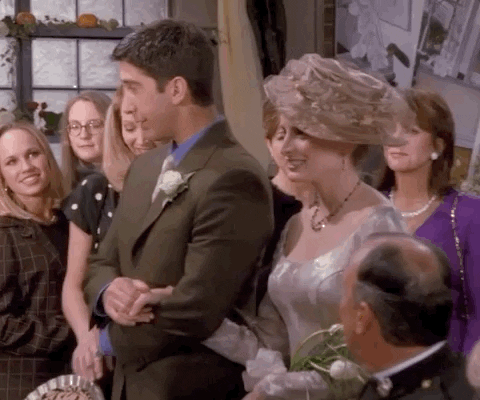 Though Carol was not the focal point of Friends, the fact that there was a lesbian character on the most popular sitcom in the '90s cannot be overlooked. In fact, Carol and Susan's wedding — "The One With the Lesbian Wedding" — is one of the most beautiful episodes in the show's run.
Jodie Dallas — Soap
Despite being a very stereotypical character, Jodie Dallas (Billy Crystal) on Soap was the first openly gay regular character on TV. While the portrayal of the character certainly hasn't aged well, it's worth noting it was groundbreaking at the time.
Sophia Burset — Orange Is the New Black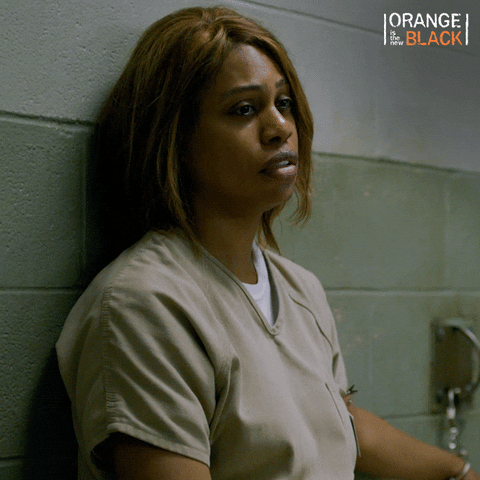 Though lesbian and gay characters were given more airtime in the '90s and early 2000s, it took a long time for a TV series to focus on transgender representation. While Orange Is the New Black had a lot of iconic LGBTQ characters, its spotlight on Sophia Burset (Laverne Cox), a transgender woman in prison, was monumental. 
Mitchell Pritchett and Cameron Tucker — Modern Family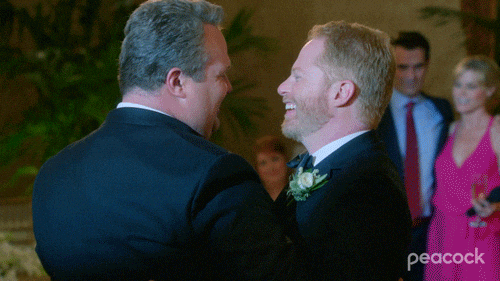 Though a few network shows had gay characters prior to Modern Family's premiere in 2009, almost zero portrayed a loving, committed relationship quite like the one between Mitchell and Cam. Fans watched as they adopted a child, got married, and went through the ups and downs of everyday life.
Ellen Morgan — Ellen
In what was one of the most iconic moments in television history, Ellen Morgan (and Ellen Degeneres) came out during "The Puppy Episode" in 1997. It was the first time in TV history when the main character came out on screen, and it sadly ended up leading to Ellen's cancellation one season later.
Jack McPhee — Dawson's Creek
Jack McPhee (Kerr Smith) became the first gay character to kiss another man on network TV back in 2000. Though it may feel like it was a long time ago, it really wasn't in the grand scheme of things. Thank goodness for progress!
Bonus — The Entire Cast of The L Word
Rather than single out just one character, it's important to acknowledge the impact The L Word had on TV history. Featuring lesbian and bisexual characters, The L Word was the very first show to focus on the lives of queer women.