Did you know that William Shatner and Leonard Nimoy were born just four days apart? I had no idea until now. Shatner turns 90 years old on March 22, 2021. Nimoy would have reached the same milestone birthday on the 26th.
The two legendary actors were both defined by their biggest roles–something that Shatner seemed to accept even as Nimoy struggled to be seen as an artist and not just Spock. Although they were very different in many ways, Shatner and Nimoy–just like Kirk and Spock–will always be connected.
In honor of their birthdays, here are a few things you might not know about the actors and the show that made them famous.
What Was Their Relationship Like Off-Screen?
The greatest captain and first officer of the Enterprise (sorry, Picard and Riker) sometimes clashed onscreen thanks to their opposing natures, but Kirk and Spock shared a bond that formed the foundation of Star Trek. Tragically, the actors weren't always as close in real life.
Shatner and Nimoy were born in March of 1931–making them both Aries, incidentally. Maybe that's why they clashed! The pair famously struggled to keep their egos in check while filming the original series from 1966-1969.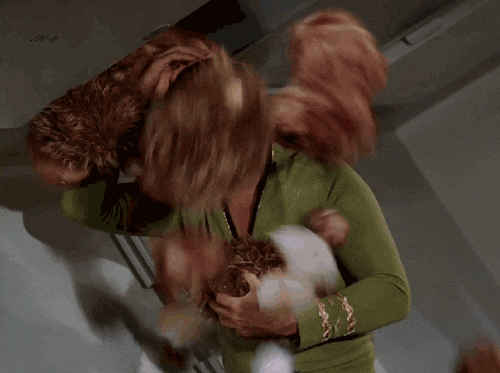 Shatner and Nimoy met each other for the first time on the set of The Man from U.N.C.L.E., not long before they'd both be cast in a quirky little sci-fi show that no one expected to last. After Nimoy passed away in 2015, Shatner wrote a memoir called Leonard: My Fifty-Year Friendship with a Remarkable Man about the highs–and lows–of their lifelong friendship.
Shatner later told The Hollywood Reporter, "I was filled with admiration for Leonard on many levels. His intelligence and his creativity and his passions and his focus as an actor."
Although the original Star Trek was canceled after three seasons, it became a cult classic after it hit syndication in the 1970s. The beloved sci-fi franchise has inspired multiple movies and TV spinoffs over the last fifty years. Of the original cast members, only Shatner, Nichelle Nichols, Walter Koenig, and George Takei are still with us.
Life After 'Star Trek'
The original series ran for 79 episodes before being canceled thanks to low ratings in 1969. However, when it hit syndication in the early 70s, Star Trek finally found its audience. By 1972, the very first fan convention was held as the legions of trekkies looked for ways to celebrate their favorite show. In 1979, the first feature film hit the theaters. Shatner and Nimoy both directed later films in the long-running franchise.
Although Star Trek would always loom large over their careers, both actors went on to star in other series, write books, host reality TV programs, and even record albums. When he wasn't playing James T. Kirk, Shatner was starring in T.J. Hooker and later The Practice and Boston Legal. He's also infamous for his spoken word albums–of which he has released eight during his decades in the spotlight. Shatner has always embraced being a fan favorite and frequently makes appearances at Star Trek conventions.
It's fair to say that Leonard Nimoy had a more complicated relationship to his role as Spock. His first book, I Am Not Spock (1975), examined the ways in which the character was different from the actor who played him. Nimoy would go on to direct several films–including Three Men and a Baby–and publish several volumes of poetry and memoir. Like Shatner, Nimoy also recorded several albums… and let's just say that it's a good thing he stuck with acting. He had a lifelong passion for photography and exhibited several collections of his work throughout his career.
Just before he passed away, Nimoy posted this on Twitter: "A life is like a garden. Perfect moments can be had, but not preserved, except in memory. LLAP [Live Long and Prosper]."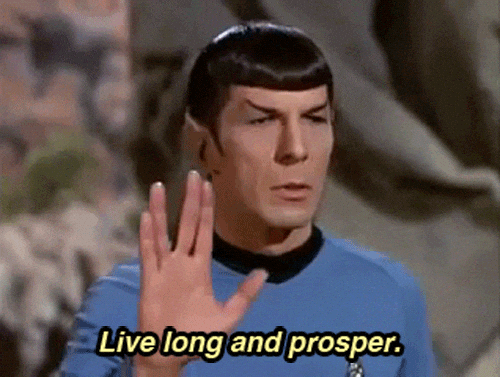 How William Shatner Plans to Celebrate His Birthday
Due to the state of the world, William Shatner will be traveling to Upstate New York in July for his milestone celebration. The special event will be held at the "Star Trek Set Tour" exhibit in Ticonderoga, N.Y. during the weekend of July 23 to July 24, 2021.
Not only do those attending the event get to see Captain James T. Kirk in person, but they also get to see a replica of the Starship Enterprise television set that the show was filmed on. The replica set was built by Ticonderoga resident (and Star Trek super-fan) James Crawley in 1997. Crawley obtained a copy of the original Starship Enterprise blueprints.
Get all the details here on how you can get a ticket to the event!