The Bachelorette wrapped up yet another season on Monday, August 9. It was the seventeenth season, to be exact.
In fact, since the first Bachelor season aired all the way back in 2002, there have been 25 seasons of The Bachelor, 17 seasons of The Bachelorette, six seasons of Bachelor in Paradise (soon to be seven), three seasons of Bachelor Pad, one season of Bachelor: Winter Games, and one season of The Bachelor Presents: Listen to Your Heart.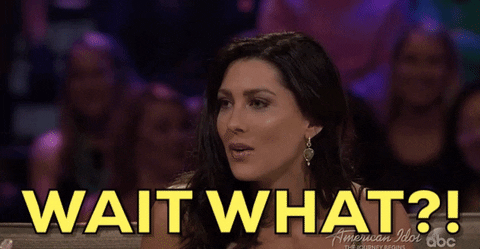 That is a grand total of 53 seasons of Bachelor-style shows. 53! And there's more on the way.

Now don't get me wrong, I used to love The Bachelor and all of its spin-offs. I watched religiously every Monday, followed my favorites on social media, and bought into the love stories. Heck, I even auditioned for the show a few years back! (More about that here). 
But, after much deliberation and thought, I am here to beg ABC to put The Bachelor franchise to bed once and for all. Here's why:
We've Exhausted the Format
Before I even get into all the deep-rooted issues baked into the fabric of Bachelor shows, we've simply exhausted the format.
Every season is truly the same — a guy or girl is named the lead, they're introduced to anywhere from 25-30 women or men, the drama unfolds, the lead cries, people threaten to leave the show, and then the guy or girl ends up with someone.
Producers try to sell us on the happy couple and want us to believe it's the greatest love story since Romeo and Juliet. Then, about nine out of ten times, the couple splits less than a few years later.
Only a Few Exceptions to the Rule
Sure, there are exceptions to the rule. Former Bachelorette JoJo Fletcher is still with Jordan Rodgers. There are a handful of couples who actually got married. Sometimes the lead doesn't pick anybody (looking at you, Brad Womack).
But, more times than not, the story is always the same. And frankly, that's just bad television.

The Bachelor format was new and exciting back in the early 2000s, but with all these new reality shows popping up on Netflix and HBO Max, Bachelor shows just seem boring.
Too Many Scandals to Count
Even before longtime host Chris Harrison was ousted from the franchise due to racially insensitive comments (more about that here), the franchise was doing damage control seemingly every season.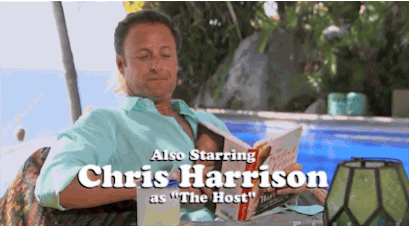 From producers casting racists (yes, that's happened) to contestants liking hateful rhetoric on social media to other contestants receiving death threats from fans, there seems to be more bad than good coming from the show.

The show is no longer about the lead person looking for love. Yes, that's a part of the story, but it's no longer the focal point.
Diversity Issues Will Never Be Fixed
The Bachelor can do its best to fix its longstanding issues with diversity, but truthfully, it's never going to repair the damage they've already done.

Former Bachelorette Rachel Lindsay — who happened to be the first black lead in the show's history in 2017 — has openly stated she's done with the franchise for good.
Following countless issues with fans, casting, and not having people of color behind the camera, the 36-year-old openly stated she's done being the franchise's token person of color.

"There is a Bachelor Nation, and there is a Bachelor Klan. Bachelor Klan is hateful, racist, misogynistic, xenophobic, and homophobic. They are afraid of change. They are afraid to be uncomfortable. They are afraid when they get called out," Rachel wrote in a personal essay for Vulture in 2021.

"I couldn't even pretend to want to be involved anymore," she continues. "I didn't want to give people a reason to talk about me because everything I was saying was becoming a headline. And so I decided to remove myself from it all."
They've Tried to Make Changes, But There Are Still Glaring Blind Spots
The franchise has tried to fix its problems over the past year. They cast their first black Bachelor, Matt James, in summer 2020, a move that many thought would change the franchise forever.

They then cast their second black Bachelorette, Tayshia Adams, last summer and they're gearing up to shoot another season of The Bachelorette this month with Michelle Young, a black woman from Minnesota.
While these casting decisions are improvements, the show still has miles to go. The show still refuses to cast any woman over a size eight, despite the fact the average size of an American woman is a size 16.
Though they've included a handful of LGBTQ+ contestants in recent seasons, they've never had a gay lead.
Like I said before, this format worked 20 years ago. Heck, it even worked 10 years ago. But it doesn't work anymore. It's time for the franchise to call it quits. I promise we'll be OK without it.