Ever since Game of Thrones ended, Hollywood has been trying to find a successor to the Iron Throne. While plenty of other prestige shows have generated buzz, none of them have reached the dizzying heights (or massive production budgets) of GOT.
For this list, we're only looking at TV shows based on epic fantasy and sci-fi books. That means no comic book adaptations (with one notable exception), no Star Wars spinoffs, no original ideas. Not that Hollywood has to worry too much about original ideas, amiright?
Already Canceled
The Shannara Chronicles – To be fair, I'm not sure that MTV (!) was honestly trying to unseat GOT with this series. Based on the work of Terry Brooks, this series lasted just two seasons after being bounced from MTV to Spike.
Lovecraft Country – While you could argue that the series lost steam in the second half, there was so much talent and potential here. Shame on you, HBO, for giving up on this critically acclaimed gem.
The Magicians – The Magicians never seemed to take itself seriously enough to become prestige television. Instead, its vibe was always more of a CW show that was granted a massive budget and wasn't sure what to do with it.
American Gods – This is the first Neil Gaiman project on here, but it won't be the last. American Gods suffered from drama behind the scenes, burning through multiple showrunners over its three-season run. Starz declined to renew it for a fourth season.
Airing Now
Shadow and Bone – Based on the "Grishaverse" books by Leah Bardugo, Shadow and Bone was supposed to be a smash hit. Unfortunately, the books' diehard fandom didn't translate to mainstream success.
His Dark Materials – Attempting to undo the damage caused by the awful Daniel Craig/Nicole Kidman movie, HBO's take on His Dark Materials is more faithful to the spirit of the books. While it has a base of dedicated fans, the show failed to be watercooler-worthy.
The Witcher – Netflix's answer to Game of Thrones has a strong chance to reach the same level of popularity if given the chance. Filming on the second season was delayed, but we'll see Geralt ride again on December 17. Check out the trailer!
Outlander – This long-running series is a success by any metric. The time-traveling romance epic was renewed for a seventh season earlier this year, and the fandom is strong. There's just one problem: Outlander lacks crossover appeal. As a romance, it's never going to be afforded the same level of critical respect as a drama.
A Discovery of Witches – This series, based on the All Souls trilogy by Deborah Harkness, has the same problem as Outlander. Despite the star power, lavish world-building, and gorgeous cinematography, the series is still based on "kissing books."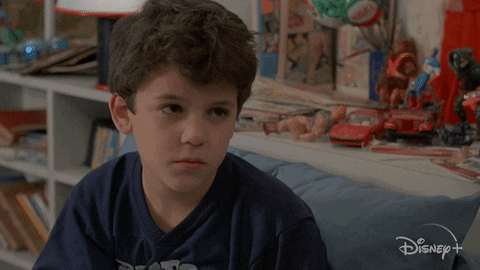 Good Omens – For now, this Amazon Original remains a limited series. However, there's talk of making another one with David Tennant and Michael Sheen returning. I liked it, but unfortunately, Good Omens is just one book (plus an unpublished sequel).
The Watch -Aside from some goofy, mid-budget holiday specials, Terry Pratchett's epic Discworld universe has never gotten a chance to grace the screen. This series gives off "Doctor Who but make it violent" vibes thanks to the mediocre special effects. It didn't help that both Neil Gaiman (Pratchett's friend and collaborator) and the late author's daughter both denounced the show.
Upcoming/Announced
The Lord of the Rings – Amazon will either score a massive win with their LoTR prequel series… or end up with a very expensive failure. The company is sinking about $465 million into the production. Will it be able to compete with Peter Jackson's movies and stand on its own? We'll find out in September 2022.
House of the Dragon – The most obvious successor to Game of Thrones would seem to be one of the many spinoffs and prequels in the works. But given how much trouble HBO has had in getting any of those series past pre-production, I remain skeptical that the network can pull another direwolf out of the hat.
Dune: The Sisterhood – This series will be directly tied to Denis Villeneuve's big-screen adaptation of Dune. In fact, he's slated to executive produce the series and direct the pilot. Don't be surprised, however, if this series gets axed because of a potentially poor showing at the box office by Dune.
The Sandman – I know I said that comic book adaptations didn't count, but The Sandman is different. The groundbreaking prestige series by Neil Gaiman is already legendary. As long as Netflix does right by the source material, this could be a massive hit.
The Vampire Chronicles – Who's ready for more vampires?! Anne Rice's sprawling, sexy books are ripe for an update. However, I hope that the showrunners have read the whole series because it gets bonkers. While Interview with the Vampire is Louis' story, Rice turned the focus to immortal bad-boy (and sometime rockstar) Lestat.
The Fifth Season – N.K. Jemisin is a powerhouse, and her work deserves all the accolades (and royalties) that come with a successful screen adaptation. However, I'm not holding my breath to see any of her books on screen, as Hollywood doesn't exactly have a great track record of doing right by BIPOC creators.
The Wheel of Time – More overtly magical than some of its high-fantasy contemporaries, Robert Jordan's Wheel of Time series getting the prestige TV treatment. My concern is that Amazon will be putting most of its resources toward Lord of the Rings and this series might suffer for it. The special effects are just slightly cheesy, no?
Anansi Boys – American Gods already stumbled to a halt, but Hollywood isn't giving up on Neil Gaiman just yet. Amazon is adapting this sorta prequel to American Gods with Delroy Lindo and Malachi Kirby both taking on dual roles as the leads of the show.
Foundation – Apple TV+ is splashing out on a big-budget adaptation of Isaac Asimov's Foundation books, bringing together an outstanding cast and spectacular special effects for something that promises to be really special. I have a sense that this might be the surprise smash hit to, well, dethrone Game of Thrones.
Gormenghast – Hey, didn't we try this already? In 2000, Jonathan Rhys Meyers starred in the limited series adaptation of Mervyn Peake's fantasy novels from the 50s. Despite its longstanding critical acclaim, Gormenghast is much less well-known than the other fantasy epic published around the same time: Lord of the Rings. Now it'll have to face off against Tolkein again with a new prestige series in development.
The Kingkiller Chronicle: The Name of the Wind – Are we sure it's a good idea to adapt another unfinished epic fantasy series? Although the first book made a huge splash in the publishing world, fans have cooled off in the ten years since the sequel was published while waiting for book three.