Updated 10/13/2021
It looks like Bobby Flay's time at Food Network is coming to a close over money — something a source calls "strictly business."
An inside source told PEOPLE that Flay is parting ways with the network over contract negotiations. The 56-year-old chef was seeking a deal that Food Network didn't want to agree to.
"Bobby wanted a contract in the ballpark of $100 million," the source told PEOPLE.
"The two sides were just way too far apart," claims the insider. "It became clear the two could not and would not be able to come to terms and so the network decided to move forward without him. Regardless, it was really much more amicable than you'd think. It was strictly business."
The network didn't have an issue with getting fellow celeb chef Guy Fieri to ink a new deal, though. Fieri signed a new contract earlier this year to the tune of $80 million.
Originally Published 10/08/2021
Bobby Flay is leaving Food Network.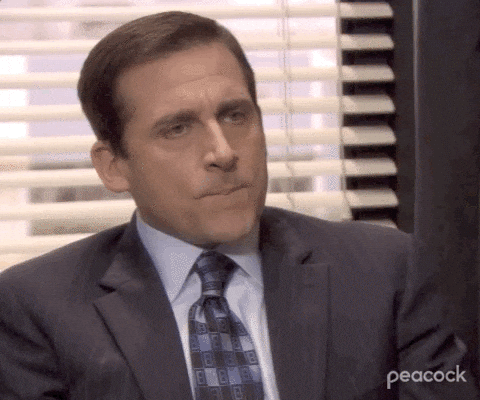 I know. It seems… impossible. It feels like Bobby Flay has become synonymous with Food Network. After all, the superstar chef has been a staple of the network for more than two decades now.
We've seen him on shows like The Next Food Network Star, Worst Cooks in America, Iron Chef, and more. Plus, he has a slew of his own shows: Beat Bobby Flay, Brunch at Bobby's, Barbecue Addiction: Bobby's Basics, to name a few.
To put it in perspective, Flay has been on Food Network since 1994, its first year on the air.
But now, it looks like the TV chef is ready to hang up his Food Network apron for good. While Flay himself hasn't commented publicly on the matter, several outlets are reporting the exit.
According to Variety, Flay's exclusive three-year contract expires at the end of the year. And although the chef and Food Network have been in negotiations on a new contract, sources say the decision to move on has already been made.
I'm just over here trying to figure out what I'm going to watch now. Not a week goes by that Flay isn't on my TV.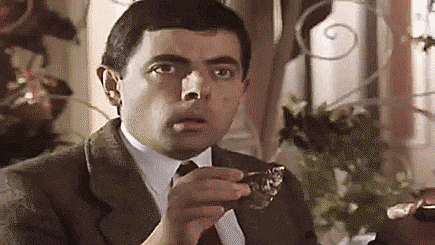 What's Next for the Grill Master?
Well, we already know that Bobby Flay is an established restaurateur. He is the owner and executive chef of Amalfi at Caesars Palace in Las Vegas; Gato in New York; and Bobby's Burger Palace, which boasts 19 locations across 11 states.
Will Flay have even more time to focus on his restaurants? Will we see more of them popping up?
Flay is also an established author, publishing more than a dozen cookbooks.
"My cookbooks are an expression of what I'm inspired by in that moment of my life," reads Flay's website.
Go ahead and buy some more chipotle peppers and Calabrian chiles. It's safe to assume that Flay fans won't ever be too far away from his amazing recipes.
His most recent cookbook just dropped on October 5. Beat Bobby Flay: Conquer the Kitchen With 100+ Battle-Tested Recipes: A Cookbook features winning recipes from Beat Bobby Flay. Many of his own creations are in the book, but so are recipes that actually beat Bobby on the show.
Okay, But What About New Ventures On the Horizon?
I'd like to see Bobby Flay partnering with daughter Sophie Flay more. The budding TV personality has appeared on a few Food Network programs alongside dad Bobby: Rachel Ray, Brunch at Bobby's, and Beat Bobby Flay. She also co-hosted The Flay List with her dad, on which they visit their favorite NYC restaurants.
The two also have a brand new podcast together. The podcast, titled Always Hungry With Bobby Flay and Sophie Flay, started April 2021 and shows no signs of slowing down.
Of course, maybe Bobby Flay is letting his TV chef career fade into the background a little, as he helps Nacho Flay along. Yes, Nacho — Flay's cat.
Nacho is now an "entrepurrneur" as he takes on the cat food world. Not only does he have his own Instagram account, Nacho has also started "Made by Nacho," a cat food company.
"Sure, he asked for my assistance," Flay wrote on his website. "But I promise, it's all him… mostly!"
The "cat-crafted cat food" promises that the food is both "palate pleasing" and "crafted to meet cats' nutritional needs." Flay teamed up with a veterinarian (Nacho's personal vet, actually) to develop the chef-led cat food.
More Bobby Flay Products?
Is this a sign of where Bobby Flay is heading? We've already seen several other TV chefs venture into the product world. Rachel Ray launched her own pet food brand, cookware, and the Rachel Ray Home Collection. Tyler Florence founded an organic baby food company, and Giada has cookware and kitchen tools.
Ree Drummond — aka the Pioneer Woman — is also no stranger to other ventures. Drummond has frozen foods, pasta sauce, coffee, and barbecue sauce. She also has her own line through Walmart, featuring kitchen appliances and tools, cookware, clothing, and home decor. You can even buy Pioneer Woman party decorations.
I'm not going to expect Bobby Flay party decorations or anything, but it does seem like this might be the direction for Flay. He's already dipped his toes into the business world. It could be the perfect way to continue to profit in the food world, without the added stress of food competition shows.
Whatever Bobby Flay decides to do next… rest assured us Flay fans will definitely follow!