The Levys are landing hosting roles left and right.
Just a few days after it was announced Eugene Levy will be hosting a travel show for Apple TV, his son — Emmy-winning actor Dan Levy — revealed he'll be hosting a show as well!
In fact, the Schitt's Creek star will host a cooking competition show called The Big Brunch, which is set to air on HBO Maxx in 2022.
For all the details, including how you can audition for the show, keep reading!
It's All About Brunch, Baby
While the show will, of course, focus on finding undiscovered culinary talent, it's going to revolve solely around food served between 11 a.m. and 3 p.m.
So, if you're someone who is obsessed with brunch, this is going to be the show for you.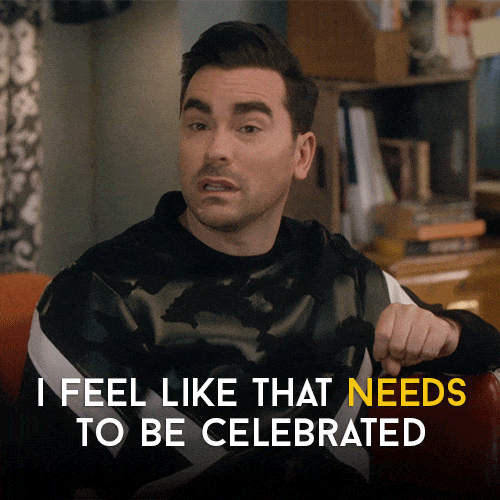 The series will also highlight these chefs' businesses, as well as give them a chance to compete for a "life-altering prize."
Levy Wants to Highlight Unknown Chefs
Thanks to having friends in the culinary world, Levy revealed he's excited to amplify those voices and shine a spotlight on unknown talent as both the host and creator of the series.
"Everybody has a friend, a family member, or a co-worker that is extraordinary at what they do, they just need a leg up so that their talents can be appreciated on a larger scale," the actor shared in a statement according to Variety.
"Thanks to an almost obsessive love of food, I've been lucky enough to come across many of those people in the culinary world — friends working out of cafes or food trucks, revolutionizing the menus at local diners — those special humans who create communities around their cooking, hoping to take their skills to the next level."
He continued, "I created this show for them, the local culinary heroes of America who deserve a spotlight. That, and who doesn't want to watch maple syrup being poured slowly over a golden stack of perfectly cooked, creme brûlée inspired French toast?"
OK, now I'm hungry.
You Can Audition!
So, if you are a chef or you know someone who is a brunch mastermind, have them audition at thebigbrunchcastingcrane.com.
Who knows, you may find yourself rubbing shoulders with the Dan Levy and potentially winning some cold hard cash!