Who is ready for some more dancing?! Believe it or not, but Dancing With the Stars is officially returning this fall for Season 30. Yes, you read that right — Season 30.
Since premiering way back in 2005, DWTS has cemented itself as one of the most popular competition shows on television. Though the caliber of celebrity contestants certainly changes every year, there's no denying its staying power.
And while the show has changed a lot over the years (I still miss you, Tom Bergeron), the essence is still the same. Reality stars who've never danced a day in their lives try to learn the salsa, former professional dancers do their best to convince us they've never learned ballroom dance, and someone is crowned the Mirrorball Champion when it's all said and done.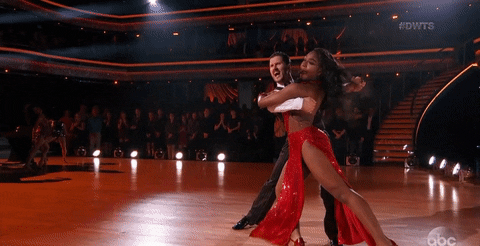 So, in honor of the ABC series reaching such a pivotal milestone, it's time to look back at the show's best seasons of all time. From nostalgic favorites to incredible winners, and ranked in no particular order, here are the five best seasons in the show's history.
Season 5
Winners: Julianne Hough and Helio Castroneves
While the show's dancing changed drastically from Season 1 to Season 5, this was also the season where the drama of live television really came to a head. Who could ever forget Marie Osmond's scary fainting incident after she finished her dance? Not to mention Sabrina Bryan's shocking — and I mean shocking — early elimination. And, along with the dramatics, there were a handful of iconic performances that'll stand the test of time.
Season 8
Winners: Mark Ballas and Shawn Johnson
Olympic gymnast Shawn Johnson definitely had an advantage when Season 8 began, but that doesn't mean she wasn't deserving of lifting the Mirrorball Trophy. In fact, she and her partner Mark had some of the most unique and innovative routines in DWTS history.
I also feel obligated to mention this is the season where Steve Wozniak did the Worm on live television, but if you're a fan you probably already knew that. And if you don't remember, do yourself a favor and give it a Google search.
Season 15: All-Stars
Winners: Tony Dovolani and Melissa Rycroft

DWTS broke the mold when they decided to bring back former contestants for an All-Stars season. Not only did they bring back previous winners, such as Shawn Johnson and Kelly Monaco, but they also brought back fan favorites and runner-ups.
Because they didn't have to spend time introducing viewers to the contestants, Season 15 was simply about the dancing. And boy was it good. While I personally don't believe Melissa was the best dancer this season, viewers loved her connection with Tony. Dear DWTS producers, please do another All-Star season ASAP.
Season 20
Winners: Valentin Chmerkovskiy and Rumer Willis

Longtime pro, Val, won his first Mirrorball Trophy, which was well-deserved, but I don't know if I'll ever get over Riker Lynch placing second. Not only was he the most consistent dancer throughout the season, but his enthusiasm was unmatched. Despite Riker's second-place finish, this season was chock full of incredible routines, intense drama, and fan-favorite contestants.
Season 25
Winners: Lindsay Arnold and Jordan Fischer
This season is one of the best simply because of former Disney star and Broadway performer Jordan Fischer. Boy, can he dance! It's not often the right person wins on DWTS, but voters got it right when they crowned Lindsay and Jordan champions. Plus, runner-ups Lindsey Stirling and Mark Ballas were just as phenomenal, as were third-place finishers Frankie Muniz and Witney Carson. While the season wasn't full of dramatic moments, the dancing was on full display.