After two months of intense competition, Dancing With the Stars will be crowning their Season 29 champion tonight.
A Season Unlike Any Other
It's been a strange season of DWTS, to say the least. Not only did Tyra Banks replace longtime hosts Tom Bergeron and Erin Andrews (that was controversial), but COVID-19 forced producers to get creative.
There's been no studio audience, no team dances, and absolutely zero touching allowed (except for between the partners, of course).
But, after a hard-fought season of surprise eliminations and breakdowns, there are just four stars remaining — rap superstar Nelly, former Bachelorette Kaitlyn Bristowe, One Day at a Time actress Justina Machado, and Catfish host Nev Schulman.
While any of the final four are capable of bringing home the Mirrorball Trophy, there does seem to be one obvious favorite out of the bunch. I've decided to rank the finalists from least likely to win to most likely to win, based on their performance so far this season. Watch the DWTS finale tonight and let's see if I'm right!
Nelly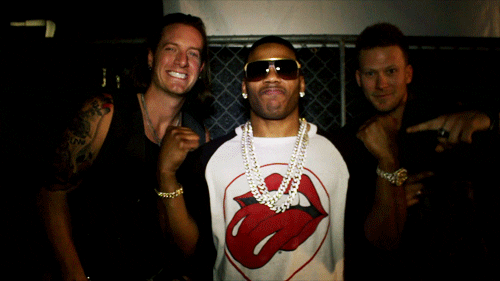 Nelly is definitely the worst dancer out of the final four, but boy does he try really hard. However, despite not having the cleanest of routines, Nelly is clearly the fan-favorite. People love this man.
While Nelly and his partner, Daniella Karagach, bring the energy every single week, I'm not sure he has enough juice to take him all the way. But, if he gets enough fans to vote for him, I don't see why he can't be the champion when it's all said and done.
Justina Machado
Justina is a true queen. This woman has energy in spades and makes me smile whenever she hits the dance floor. She and her partner, Sasha Farber, always look like they're having the time of their lives whenever they dance together and it's certainly showed in their scores.
While Justina is a solid dancer, she was up for elimination last week. If she's able to nail her routines tonight and get enough fan support, she could win. However, it may be a bit of an uphill battle.
Kaitlyn Bristowe
The former Bachelorette star is probably the best technical dancer left in the competition, but her season has had a lot of ups and downs. Though her scores have been very good — if not perfect — the past couple of weeks, she's struggled to win over the judges.
If this show was solely based on dancing alone, I believe Kaitlyn would win in a heartbeat. But, because it's not, she's going to really need Bachelor Nation to pull through for her and vote as they've never voted before.
Nev Schulman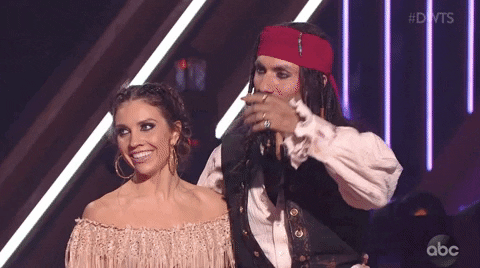 I'm not a betting woman, but if I was, I would definitely be putting my money on the Catfish host to win it all. Past winners of DWTS have been able to combine great dancing with fantastic fan support, and it looks like that's exactly what Nev has.
He's never found himself in the bottom two, he has gotten great scores every week, and people seem to love his partnership with Jenna Johnson. My prediction is that Nev will be holding up the Mirrorball Trophy as the credits roll on tonight's episode.