Do you want to feel old? If so, let me be the one to tell you that the Disney Channel (yes, the network you used to watch on Saturday mornings as a kid), is turning 38 years old on Sunday, April 18.
Growing up as a child of the late '90s and early '00s, I used to race home from school to watch reruns of Lizzie McGuire, Even Stevens, or the latest Disney Channel Original Movie (DCOM). Those characters were some of my best friends, as sad as that may be to say.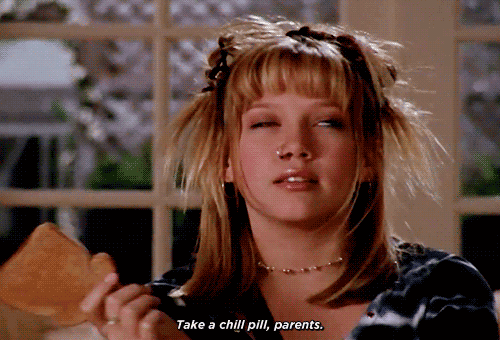 After already taking a look back at the history of Nickelodeon, let's explore the history of the Disney Channel. From when the idea was first conceived to the biggest DCOM movies of all time, here's everything you need to know about one of the most successful television networks:
Rewind to 1977
Let's take it back all the way to 1977. At the time, Walt Disney Productions is busy developing Epcot Center at Walt Disney World. However, executive Jim Jimirro comes up with the idea to launch a cable network that would feature original Disney movies and TV shows. Sounds pretty genius, right?

Well, because the company was busy with Epcot the idea was initially pushed aside. However, in the early '80s, Walt Disney Productions decided to revive the idea and began developing what was initially called The Disney Channel under president Alan Wagner.
Disney Channel Launched on April 18, 1983
After a few years of negotiating, The Disney Channel officially launched as a premium channel on April 18, 1983, at exactly 7:00 a.m. ET, according to Disney Fandom.
In fact, the first program to ever air on the channel was its original series, Good Morning Mickey! (fitting to launch with a Mickey Mouse show, right?)
At the time, The Disney Channel aired for 16 hours each day (7:00 a.m. to 11:00 p.m.) and by December 1983, it already had 611,000 subscribers and counting.
After airing a number of original shows (including Kid's Incorporated and Good Morning, Miss Bliss), The Disney Channel struck gold when they revived The Mickey Mouse Club in 1986.
It was not only an immediate hit, but it launched the careers of some of the biggest celebrities ever — including Britney Spears, Christina Aguilera, Justin Timberlake, and Ryan Gosling.
Simply put, without The Mickey Mouse Club we probably wouldn't have gotten Britney and Justin's iconic double-denim moment at the American Music Awards in 2001. Just saying!
Rebranding in the Late '90s, Early '00s
After over a decade of being a premium channel, the network switched to a basic network in 1997. They also decided to drop the "The" in the network title and just be called "Disney Channel."
By 2002, the network had been watched by over 80 million homes. They also premiered some new original shows, including Lizzie McGuire, which launched Hilary Duff into superstardom, as well as Even Stevens, which made Shia LaBeouf a household name.
Disney Channel also released its first musical made-for-TV movie called The Cheetah Girls, which garnered 84 million viewers worldwide. Can you even imagine 84 million people watching a TV movie in 2021?!
Helped Launch the Career of Many Stars
The mid-'00s was certainly Disney Channel's peak, as they were premiering hit TV shows left and right. That's So Raven debuted in 2005 and became the network's highest-rated series and The Suite Life of Zack and Cody was a juggernaut following its debut the same year.
High School Musical, Camp Rock, Hannah Montana, and Wizards of Waverly Place were all vehicles for some of the biggest stars today.
While there's no saying whether Zac Efron, the Jonas Brothers, Demi Lovato, Miley Cyrus, and Selena Gomez would've become big stars without the Disney Channel, these hit shows and movies instantly catapulted them into fame.
Today's Disney Channel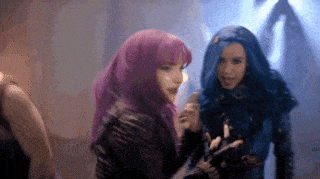 Though the network no longer has new Hannah Montana or High School Musical, it's still finding ways to reinvent itself. The Descendants franchise, which premiered in 2015, has been incredibly successful, and major actors — such as Zendaya — continue to begin their careers on the network.
Highest-Rated Disney Channel Original Movie Premiere
It's hard to even imagine the Oscars being able to get 17 million people to tune into their show nowadays, but somehow the premiere of High School Musical brought in 17.2 million for its premiere.
Here are the top 10 highest rated DCOM movies of all time:
High School Musical 2 (2007) — 17.2 million
Wizards of Waverly Place: The Movie (2009) — 11.4 million
Camp Rock (2008) and Descendants 2 (2008) — 8.9 million
Princess Protection Program (2009) — 8.5 million
Teen Beach Movie (2013) — 8.4 million
Jump In! (2007) — 8.2 million
Camp Rock 2: The Final Jam (2010) — 7.9 million
Cadet Kelly (2002) and The Cheetah Girls 2 (2006)— 7.8 million
High School Musical (2006) — 7.7 million
Phineas and Ferb the Movie: Across the 2nd Dimension (2011) — 7.6 million