Game of Thrones fans really yucked Ed Sheeran's yum.
Like everyone else on planet earth, the singer is a massive fan of the Emmy-winning HBO drama and got to live out his dream when he was offered a cameo role during the show's seventh season.
However, his appearance drew massive backlash, with some fans saying his inclusion was too distracting to the story. He is Ed Sheeran, after all.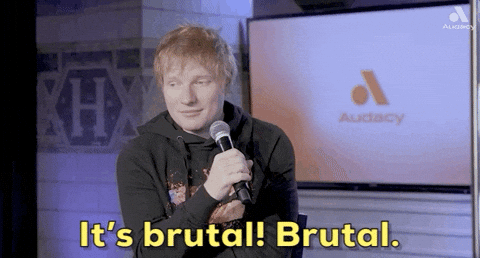 And, though the decision to be on the show was well-intentioned, Sheeran recently explained the fallout was difficult to handle.
The Appearance Was Bittersweet For Sheeran
While appearing on Dax Shepard's Armchair Expert podcast on Monday, November 1, the 30-year-old said the fan's feelings towards his cameo affected his feelings about the overall experience.
"I feel like people's reaction to it sort of muddied my joy to it," he explained.
For those who don't remember, Sheeran played a Lannister soldier in the episode "Dragonstone" and was shown for a brief moment singing a song among a group of other soldiers.
Wanted to Surprise His Friend
While he of course said yes to the cameo because he was a fan of the show, he also wanted to do it to surprise his friend, cast member Maisie Williams.
In fact, in the original Season 7 script, Williams's character, Arya Stark, was supposed to get killed, so Sheeran wanted to surprise her to lessen the blow.
"She's [Maisie] always been awesome. I don't think they had written the ending yet. It was meant to be her last season but it wasn't," he explained.
"And as a surprise for her, [they got] me on. So, she was meant to turn up on set and I was by the fire."
Thankfully for all involved, it wasn't Arya's last season. Who would've — spoiler alert! — taken out the Night King if she wasn't around?!