After wrapping up their second Disney+ show earlier this month (The Falcon and the Winter Soldier), Marvel is gearing up to drop their third series, Loki, this summer.
While both Wandavision (which premiered in January) and The Falcon and the Winter Soldier starred two main MCU characters, Loki will just be focusing on the Asgardian friend and foe, played by Tom Hiddleston.
When Will the Wait Be Over?
The series will premiere on June 11, 2021. It's unclear how many episodes will drop on June 11, as WandaVision released two episodes on its premiere date while The Falcon and the Winter Soldier only released one. However, we do know the show will be six episodes long.
Who Is Starring In the Show?
As mentioned above, the show will obviously star Hiddleston as Loki. Though we don't know if the show will feature other MCU fan favorites in surprise cameos, at this current moment, Hiddleston is the only MCU star expected to be in the show.
However, he'll be starring alongside comedy legend Owen Wilson, who will be playing Mobius M. Mobius, a man who works for the Time Variance Authority (TVA).
Gugu Mbatha-Raw will also appear in the series as a member of the TVA. Other actors expected to appear in the series include Richard E. Grant, Sophia Di Martino, and Wunmi Mosaku. But, like most Marvel projects, there's a good chance we'll be introduced to a few major characters along the way that we don't even know are coming.
Official Trailer
The Loki official trailer was released on April 5 and gives an overview of what fans can expect from the series.
Watch the trailer right here:
When Will the Show Take Place?
If you're asking yourself, "Wait, didn't Loki die in Avengers: Infinity War?" don't worry, you're not alone in your confusion. While the version of Loki we saw in Avengers: Infinity War did technically die, that's not the same Loki that appears in this series. Still confused? I'll try to explain.
The version of Loki in this series is from an earlier timeline. For those who don't remember, Iron Man, Captain America, and Ant-Man traveled back in time during Avengers: Endgame in order to get the Tesseract, but the mystical device ended up with Loki instead. Then, in order to escape, Loki used the Tesseract to disappear. I know, I know, time travel is a doozy.
Simply put, the handsome trickster we'll be seeing in Loki did not live through the events of Thor: Ragnarok or Avengers: Infinity War. There's also a very solid chance we'll be dealing with parallel universes in this series.
'Loki' Season 2 Already Sounds Likely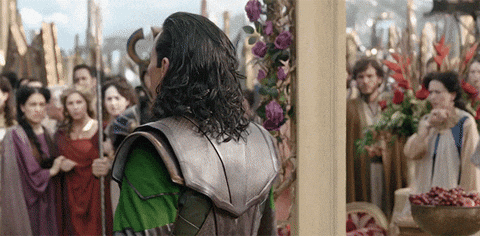 Though nothing has been officially confirmed, many fans–and Marvel execs–believe Loki will be getting a Season 2. We obviously don't know what's going to happen to the character in Season 1, but Marvel Studios VP of Production and Development Nate Moore believes there will be more to come.

"The one that comes to mind — and that probably isn't a secret — I think there's a lot of storytelling in Loki that's really irreverent and clever and cool, but also lends itself to multiple seasons in a way where it's not a one-off," he told IndieWire.
Buckle up, my friends, because it sounds like this show will be around for while!