Could a pack of foul-mouthed, combustible felines save Netflix from its own hubris? Netflix just announced a first-of-its-kind partnership with Exploding Kittens, the hit card game co-created by Matthew Inman of The Oatmeal.
Not only will Netflix produce an adult animated comedy based on the card game, but they'll also be releasing a mobile game. This marks the first time (sort of) Netflix has dabbled in apps and games related to their programming, and it could herald a new era of the company's march toward total media domination.
If the app proves to be anywhere near as popular as the card game, Netflix could be sitting on a goldmine. And frankly, they need it.
Read More: Why Is the 'Breath of the Wild' Sequel Taking So Long?
Netflix Scrambles as Subscribers Drop Out
Netflix isn't having a great time right now. The streaming king lost subscribers for the first time in ten years last quarter. The company reported a loss of 200,000 subscribers in Q1 of 2022, blaming the increased competition from other streaming platforms, along with password sharing, as the major reasons why subscriber numbers dropped.
"Our revenue growth has slowed considerably," the company announced. "Streaming is winning over linear, as we predicted, and Netflix titles are very popular globally. However, our relatively high household penetration — when including the large number of households sharing accounts — combined with competition, is creating revenue growth headwinds."
In other words, everyone who wants Netflix already has it, whether they're paying for it or sharing a password with friends or family. Despite runaway hits like Squid Game and Bridgerton, there are only so many possible subscribers in the world. Netflix already has 221 million subscribers.
Investors weren't happy about the news, and shares of stock in the company lost 25% of their value overnight. Ouch. The company is now forecasting a loss of two million subscribers in Q2 of this year. Last year at this time, Netflix actually added almost four million subscribers, and industry analysts expected to see similar numbers this year. To stop this trend from continuing, the streaming company will need to do something drastic.
One solution that Co-CEO Reed Hastings is exploring: ads. Netflix has never offered an ad-supported tier, unlike Hulu. You could argue that the product placement baked into the content is more than enough already, but Hastings thinks that the time has come to tempt new or returning subscribers with a cheaper option. Hastings is framing this potential move as a matter of "consumer choice," but it seems like the sweaty pivot of a company in trouble.
But Netflix also announced this week that they'd be adapting the card game Exploding Kittens into an adult animated comedy from Mike Judge's studio. In addition to the series, they'll be upgrading the pre-existing mobile game with cards that tie in to the show. Could this be a new stream of revenue for the streaming service? Well, the game is going to be free-to-play for all Netflix subscribers and will not have in-app purchases.
Given that Netflix doesn't appear inclined to directly monetize the game, it's possible that it'll be a vehicle to test those ads they're thinking about running. However, it's worth noting that the streamer quietly neglected to mention the tie-in games they already produced when they announced the Exploding Kittens project. Stranger Things: 1984, which is available for play directly through the Netflix app, received middling reviews when it dropped in 2017.
Let's hope that this game fares better, or else in another five years, Netflix will pretend Exploding Kittens never happened.
Why Are Those Kittens Exploding?
In 2015, Matthew Inman teamed up with game designer Elan Lee and Shane Small to create a card game. They initially offered Exploding Kittens as a Kickstarter project with the relatively modest goal of $10,000.
Yeah, they hit that in eight minutes.
The game ended up setting a record for the most Kickstarter backers ever with almost 220,000 people pre-ordering the game and other perks. I was one of the original backers, and I can confirm that the game is a lot of fun to play with friends. Inman and Lee had the idea to create it after going on vacation together, and they describe it as "like Uno, except there are goats, magical enchiladas, and kittens that can kill you."
Exploding Kittens harnesses Matthew Inman's unique art style and sensibility, but there's a solid card-based strategy game underneath the quirky illustrations. Also, Kickstarter backers got a box that meows when you open it, so that's nice.
Since raising almost $9 million, Exploding Kittens has gone on to release several expansion packs. The game designers collaborated on more games and released a mobile version of Exploding Kittens for iOS, Android, and Switch in 2016. That game will be getting a facelift and some new cards based on the show—which isn't due to premiere until next year. The updated game, however, will drop next month.
"Netflix is keen to note this is will be the first time it launches both a game and a series from the same franchise," J. Fingas reports for Engadget. "While the game certainly wasn't built from scratch, the company not-so-subtly hinted that it might repeat this simultaneous development strategy going forward — don't be surprised if more games and shows arrive in tandem."
Why isn't Netflix monetizing the game, though? Kim Kardashian didn't release her mobile game out of the goodness of her heart. She didn't even do it to raise her brand awareness, as her "household penetration," to borrow a phrase from Reed Hastings, couldn't be higher. No, she did it because it makes her millions of dollars in passive income. It's not clear yet what Netflix plans to gain from its content-plus-game bundle strategy, other than trying to stop the current hemorrhage of subscribers.
Here's what we do know about the project.
All the Details About the Exploding Kittens Show So Far
Games are notoriously hard to adapt. Even RPGs, which should provide plenty of story and character fodder for adaptation, tend to stumble. Sure, Netflix scored a hit with The Witcher, but the original source material is a book series. Halo appears to be getting it right, but for every moderate success, there are a dozen failures.
Adapting a card game seems like it'd be even more difficult since there's no real story. It seems like the show will really be an adaptation of The Oatmeal, using Matthew Inman's unstable-yet-cute cartoon characters and offbeat sense of humor as their guide. That makes sense as Inman will be one of the showrunners alongside Shane Kosakowski. The executive producer team is headed by Mike Judge, who brought us the animated series Beavis & Butthead and King of the Hill as well as the live-action classics Office Space and Idiocracy.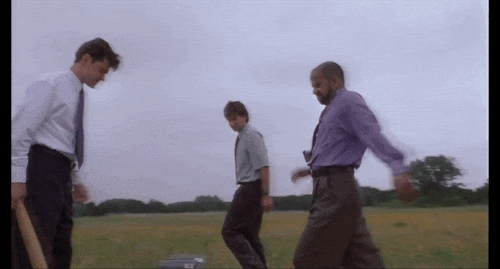 It's a solid team, but the official description of Exploding Kittens is, well… just read it for yourself:
"The eternal conflict between Heaven and Hell reaches epic proportions when both God and the Devil are sent to Earth – in the bodies of chunky house cats."
Thus far, Lucy Liu and Tom Ellis are the biggest stars attached to the project. Ellis just wrapped up his run as the Devil in Lucifer after Netflix rescued the show from cancelation. Will he be typecast as the antagonist on Exploding Kittens, or will Liu play Lucifer this time?
Rounding out the cast are Abraham Lim (The Boys), Ally Maki (Toy Story 4), and Mark Proksch (What We Do in the Shadows).
"Netflix is the only service that could bring Exploding Kittens to life in both a series and a game," Matthew Inman explains via IGN. "We actually launched Exploding Kittens on Kickstarter as a weekend project, but our community has been the heart and soul of the company over the past six years. The new series and game will give our fans new ways to connect and interact with the franchise."
That statement, which is about as exciting as a saucer of room-temperature milk, speaks to Inman's decision to put The Oatmeal on hiatus in 2019. Since telling the Washington Post that he planned to leave the world of webcomics behind, Inman served as a creative consultant on The Secret Life of Pets 2. He also inked a deal with Illumination Entertainment for a feature film—though we haven't heard anything about it since.
Inman planned a hiatus of about two years, according to his interview with the Post. "I'm just tired and it's been a decade of writing comics for strangers from my basement, and I want to try something different for a while," he said. Ironically, he stepped away from the site just before the entire world went on hiatus.
Not to dunk on Inman, but the humor and art style of his comics—not to mention the official description of the show—feels oddly dated, doesn't it? When Inman started The Oatmeal in 2009, his brand of clever yet unhinged comics felt fresh and a little subversive. Now, though? I'm not sure audiences will be craving that kind of cynical, irreverent content. Maybe I'm wrong and Exploding Kittens will be hilarious and insightful. But there's a whiff of South Park about this project, and I'm not sure that's what the world needs now.