Even though LeVar Burton didn't snag the hosting gig on Jeopardy!, he's not done with the game show scene! It looks like we'll still be seeing him plenty.
The Reading Rainbow star has been tapped to host a brand new game show.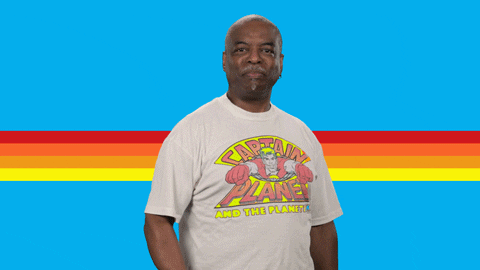 LeVar Burton's New Trivial Pursuit Game Show
If you're a fan of trivia game shows, you'll be excited to see what's next for LeVar Burton! The actor will host a new game show based on the classic game Trivial Pursuit.
Burton's entertainment company, LeVar Burton Entertainment (LBE), has inked a deal with Hasbro's content studio, Entertainment One (eOne). Burton will also executive produce the show as part of the deal, alongside eOne's Tara Long, Geno McDermott, and LBE's Sangita Patel.
Tara Long, President of Global Unscripted Television at eOne, thinks Burton makes the "perfect partner" for Hasbro's new project.
"LeVar Burton has been an iconic member of American pop culture for decades from Roots to Reading Rainbow to Star Trek and beyond," said Long in a statement released by eOne. "His love for intellectual curiosity paired with his ability to connect with audiences worldwide make him the perfect partner to bring Hasbro's beloved trivia game to households in a new and exciting way."
Of course, LeVar Burton was previously a contender in the running to take over hosting Jeopardy!
Following the passing of long-time host Alex Trebek, nearly 300,000 people signed a Change.org petition to support Burton. He later appeared to guest host the show from July 26 to 30.
Although Burton was a fan-favorite choice, the hosting gig was handed to Jeopardy! Exec producer Mike Richards. Thanks to a slew of controversy, Richards was then forced to step down as fast as he got it.
Losing Out on 'Jeopardy!' Brought Better Opportunities
It sounds like Burton might be happy with the way things worked out. During an appearance on The Daily Show With Trevor Noah back in September, the actor explained how missing out on hosting Jeopardy! was actually for the best.
"The crazy thing is that when you set your sights on something… they say be careful of what you wish for. Because what I found out is that it wasn't the thing that I wanted after all," he told Noah.
"The opportunities that have come my way as a result of not getting that gig, I couldn't have dreamt it up."
LeVar Burton
So far, no timeline has been announced concerning the release date for the Trivial Pursuit-based game show. The project seems to be in the very early stages. Reportedly, it is currently being shopped around to networks — but one can assume that Burton's star power will certainly give it a boost.
Turning Trivial Pursuit into a live-action game show is the latest Hasbro game-based project in development. Content studio eOne is also working on a Dungeons & Dragons film in partnership with Paramount Pictures. Hasbro also shared plans for dozens of other movies and TV shows based on the company's other properties, including Risk, Clue, Magic the Gathering, and more.