We're finally getting the Grease story we all deserve: it's all about the Pink Ladies! Tell me more, tell me more!
The new series is a prequel to the original musical film, and is officially a go at Paramount+. It looks like Grease is still the word.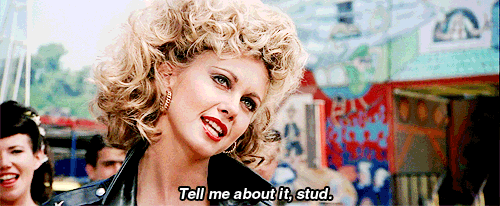 Rise of the Pink Ladies
Focusing on high school girl gang the Pink Ladies, the 10-episode prequel series is aptly titled Grease: Rise of the Pink Ladies. Each episode is expected to have an hour runtime.
Set in the same location as the original — good ol' Rydell High — the series takes place four years prior to the events in 1978's Grease. It will chronicle the adventures of the four original Pink Ladies, Rizzo, Jan, Frenchy, and Marty. Sorry Sandy fans, it's a prequel so it's before Olivia Newton-John's character enters the picture.
According to Variety, the series is "before rock 'n' roll ruled and before the T-Birds were the coolest guys in school." The Pink Ladies are "four fed-up, outcast girls" that "dare to have fun on their own terms and spark a moral panic that will change Rydell High forever."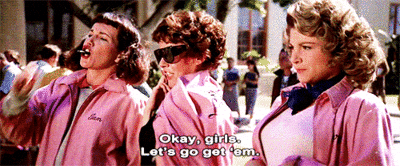 Rise of the Pink Ladies will be written and executive produced by creator and Atypical alum Annabel Oakes, who will also act as showrunner. Marty Bowen and Erik Feig, who are working on another Grease prequel (more on that later!), will also executive produce.
So far, no casting announcements have been made. Here's to hoping they'll cast more age-appropriate actors this time around. Olivia Newton-John (aka Sandy) was 28 when the movie began filming, and she wasn't even the oldest "high schooler" in the cast. Stockard Channing (aka Rizzo) was already 33 during filming!
The Show Was Originally Set to Be a Reimagining of the Movie
As we reported back in October, the prequel series was originally called Grease: Rydell High. The series was originally ordered by HBO Max in November 2019. Unfortunately, they decided not to move forward with the title, after some management shake ups within WarnerMedia. Paramount bought the show from HBO Max.
Rydell High was supposed to be a reimagining of the 1978 movie featuring some of the original characters, with a High School Musical-esque feel. According to HBO, it would "explore the peer pressures of high school, the horrors of puberty and life in middle America with modern sensibility."
That sounds fine and all, but I am way more excited that the new series is focusing solely on the Pink Ladies. Do you think they'll already have those signature jackets?
If Rise of the Pink Ladies isn't enough for you, there's another Grease prequel coming your way, too.
Pink Ladies executive producers Marty Bowen and Erik Feig are both working with Paramount Pictures on a film called Summer Lovin'. The prequel movie is set during Danny and Sandy's beach fling between junior and senior year. Brett Haley will direct from a screenplay by John August and Leah McKendrick. Just like with Rise of the Pink Ladies, there have not been any casting announcements made for Summer Lovin', either.