Sometimes you have to break a few eggs to make an omelet, right? Well, in the case of HBO, sometimes you have to waste tens of millions of dollars to get one successful TV show.
HBO was prepared to make two Game of Thrones spin-off shows following the conclusion of the original series in 2019, but shocked fans when they decided to not pick one of them up to series.
In fact, according to a new book called Tinderbox: HBO's Ruthless Pursuit of New Frontiers, the network actually spent more than $30 million on the failed pilot.
Good Premise, Bad Execution
While the spin-off never had an official title, it was set to star Naomi Watts, Jamie Campbell Bower, Naomi Ackie, and many other accomplished actors.
And, along with having good people involved, the premise was also very interesting. The series would've been set thousands of years before Game of Thrones and would have featured the ancestors of the Stark and Lannister families.
Sounds pretty good, huh?
However, despite sounding great on paper, the pilot just didn't work. According to former WarnerMedia chairman Bob Greenblatt, they decided to scrap the whole thing despite already spending $30 million.
"They had spent over $30 million on a Game of Thrones prequel pilot when I got there," Greenblatt said in the book.
"And when I saw a cut of it in a few months after I arrived, I said to [HBO chief content officer] Casey [Bloys], 'this just doesn't work and I don't think it delivers on the premise of the original series.' And he didn't disagree, which actually was a relief."
He continued, "So we, unfortunately, decided to pull the plug on it. There was enormous pressure to get it right and I don't think it would have worked."
Sent the Other Spin-Off to Series
But, despite the series not working out, the decision to ax the show altogether actually encouraged HBO to order the other spin-off, House of the Dragon, directly to series.
Not only did executives want to avoid another failed pilot, but they also wanted to put all their energy into a series, rather than just one episode.
"I'm the one who encouraged Casey to green-light it to series. I said, 'let's not risk $30 million on a pilot.' You can't spend $30 million on a pilot and then not pick it up. So I said, 'let's not make a pilot. Let's get a great series that we feel good about, and just make it. Or not,'" Greenblatt explained.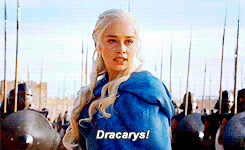 "They made the first pilot because they were protecting their own downside and protecting that brand, which I understand, but it was critical that we somehow continue that franchise and move quickly, which meant getting the series into production asap. That's always a nail-biter, but I think the new show that is coming will be incredible."
This show, which will be about House Targaryen, will be set much closer to the events of Game of Thrones, and, of course, feature dragons.
Let's hope this one works out!