Joe Exotic, whose real name is Joseph Maldonado, has just announced he has an aggressive form of prostate cancer.
The Tiger King star broke the news in a handwritten letter shared on Wednesday, November 3, revealing he's been undergoing treatment for some time now.
Maldonado is currently serving 22 years in prison for a failed murder-for-hire plot against animal rights rival — and fellow Tiger King star — Carole Baskin. He was also convicted of a number of other crimes, including animal abuse and wildlife violations.
Is Asking to Be Released
"It is with a sad face that I have to tell you the doctors called me in today to break the news that my prostate biopsy came back with an aggressive cancer. I am still waiting on the results from [the] other test as well," he wrote in the letter.
"What I need is the world to be my voice to be released. They have the proof I did not do this and there is no reason for the US Attorney to drag this out so I can go home and get treatment on my own and enjoy what life I have left with my loved ones."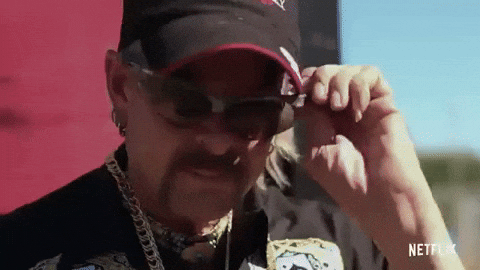 Maldonado's attorney, John M. Phillips, revealed it's taken them longer to find answers because he is in prison.
​​"The PSA test is a blood test used primarily to screen for prostate cancer. It was high. He finally obtained biopsies. They revealed cancer. Medical care is different in a prison environment and fewer options are available," Phillips told CNN.
Called Out Carole Baskin
The TV star also tweeted the news to his followers on Wednesday afternoon and even dropped his archnemesis's name.
"Doctors called me in today to break the news that my prostate biopsy came back with an aggressive cancer, Carol will have her own party over this! Say a prayer everyone & be my voice," he tweeted.
Maldonado went public with his prostate cancer diagnosis back in May when he asked President Biden to release him from prison.
Season 2 of 'Tiger King' Is Right Around the Corner
The news of Maldonado's diagnosis comes just a couple of weeks before the second season of Tiger King is set to drop on Netflix.
In fact, Baskin is actually suing the service, claiming she never agreed to be a part of the second season and does not want her Big Cat Rescue organization to be featured.
The second season will be hitting Netflix on November 17.