Emily in Paris isn't everyone's cup of tea and star Lily Collins knows it.
Ever since the series dropped on Netflix last year, it's been one of the most talked-about shows to hit the streamer.
While it certainly has its fans, it also has plenty of critics who've had no issue coming after Lily's character, Emily Cooper.
However, according to Lily, Emily's character downfalls are actually what makes her a relatable character. 
Lily Defends Emily
In an interview with Nylon, the actress explained that while Emily's qualities may seem quite annoying, she really does mean well.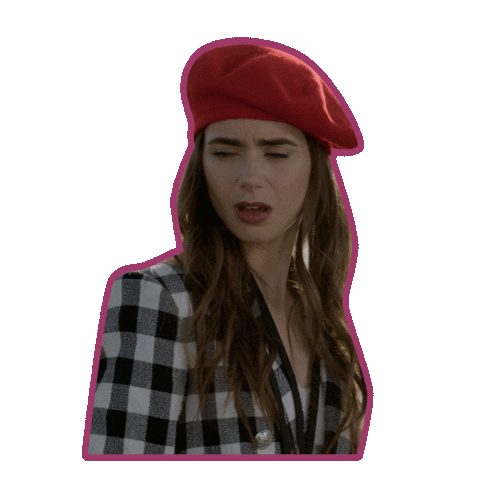 "A lot of the qualities that Emily has, if you put them on paper, would seem so annoying. To have someone be optimistic, bright, and bubbly — it's sad to think that people would look and go, 'That's a lot,'" Lily shared.
"They're such beautiful qualities, and the fact that she can partner that with being vulnerable and asking for help and making mistakes — she's not infallible."
Inspired by Carrie Bradshaw
Emily in Paris was created by Sex and the City creator Darren Star, so it's no surprise some fans have noticed similarities between Emily and SATC's main character, Carrie Bradshaw.
"She's in no way mimicking Carrie's life. Emily probably grew up having Carrie Bradshaw posters on her wall," she explained.
And, just like much of SATC, the show's storylines are not necessarily supposed to be realistic.
"I think that this is a heightened reality for Emily, to be moving to Paris, and what she experiences and what she sees," she said.
"It's just that when you put them all together in a TV show that also aesthetically looks the way it does, it's a little less believable."
Season 2 Premieres in December
Whether you love to hate Emily in Paris, or you just love to love it, there's no denying its popularity, which is why it's returning for Season 2 in just a couple of months.
In fact, the show's sophomore season is set to drop right before Christmas on December 22.
Will you be tuning in to see what kind of shenanigans Emily gets into this time around?!