2020 has been full of surprises, but this was certainly one we didn't see coming.
Grey's Anatomy's Season 17 premiere, which aired Thursday, November 12, left fans completely shocked following the return of Patrick Dempsey's Derek Shepherd, who was reunited with his beloved Meredith Grey (Ellen Pompeo).
No, Derek's Not Back From the Dead
While we wouldn't necessarily put it past Grey's to bring Derek back from the dead, that's not what happened during last night's episode.
Meredith — who may or may not be dying, we're not quite sure —  is passed out in a parking lot and has a dream where she's hanging out on a beach with her late husband, Derek.
It looks like Derek will be in next week's episode, at least for a brief bit, but it's unclear how long Dempsey's stint on the show will be for. Regardless, his return surely caught Grey's fans by surprise.
Ellen Orchestrated the Reunion
Because Dempsey's departure from the hit medical drama back in 2015 was clouded in drama, his return this season may have some fans wondering why he decided to come back. Well, according to showrunner Krista Vernoff, the reunion was first put into motion after she was hoping to give viewers an escape.
"I had this imagining of a beach motif throughout the season, and I called Ellen, and I said, 'What if we bring back, I don't know, some dead character that you could dream of on the beach, that would be so fun for the fans,'" Vernoff told Deadline.
"And she said, 'Let's get Patrick.' Even in my most excitable dream life, that thought hadn't occurred to me as an option, and there it was."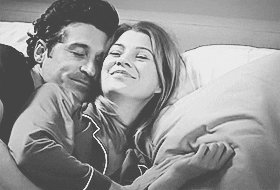 Dempsey Was on Board
Pompeo and Dempsey had apparently spent time together in Malibu over the quarantine (news we definitely didn't know we needed), and both agreed they wanted to make Grey's fans happy during this tough time.
"I've been tracking what Grey's had been doing with giving masks, and making sure that people had the right equipment, and it came from that place — OK, what can we do to make people feel better, to give some comfort in this time of uncertainty, and that's how it began," Dempsey shared.
"And it was really a wonderful experience to go back, to work with [director/EP] Debbie [Allen]." 
They Kept the Secret From Other Actors
It wasn't just Grey's fans who were kept in the dark about Dempsey's return, none of the other actors on the show knew it was happening.
In fact, in order to keep it incredibly under wraps, they decided to put the name of Meredith's dead mother in the script instead of Derek Shephard.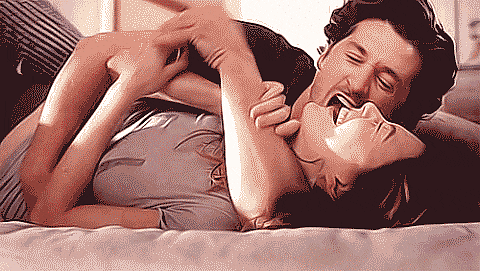 "I didn't send cuts to the studio and network that included that last scene. I didn't have writers' assistants in the writers' room for the last couple of months," Vernoff explained. 
"There were writers who didn't know we were doing this on that staff. Most of the actors didn't know we were doing this. The crew didn't know we were doing this when they showed up on the day."
Congrats, Grey's Anatomy, for pulling off this incredible secret. We can't wait to see what else you have in store for Season 17 (prayer circle for a Cristina Yang return).