Nobody better bother me for the next two weeks because the 2020 Tokyo Olympics are finally here.
While the Summer Games officially starts on Friday, July 23, team sports such as softball and soccer are already underway.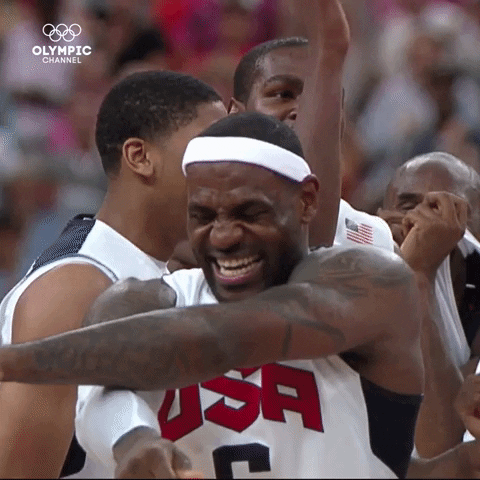 Despite the chaos that's surrounded the Olympics thus far — not to mention the extra year athletes have had to wait — the best and brightest athletes from around the world will be competing for gold, silver, and bronze.
From the "next Michael Phelps" to the GOAT (greatest of all time) of gymnastics, here are five USA athletes you need to pay attention to this summer:
Simone Biles — Gymnastics
Not only is Simone Biles the GOAT when it comes to gymnastics, but she's also one of the best athletes the world has ever seen.
Simply put, she's quicker, faster, and can fly through the air higher than anyone we've ever seen before.
She took our breath away at the 2016 Rio Olympics — where she won a staggering five medals (4 gold, 1 bronze) — and has continued to level up every year since.
Now competing in her second Olympic games, Simone is ready to win another five medals in Tokyo. Should she win all gold medals, she would tie the record for the most Olympic gold medals earned by a female gymnast (currently held by Soviet gymnast Larisa Latynina).

Listen, anything is possible when we're talking about Simone.
Caeleb Dressel — Swimming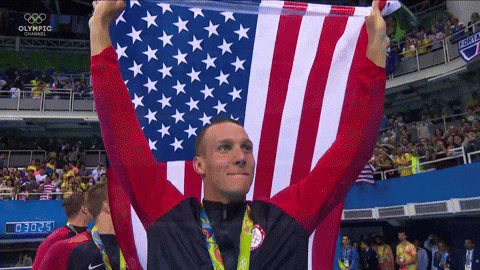 Now that the Michael Phelps era of swimming has come and gone, USA swimming is hoping Caeleb Dressel will be the next star of the sport.
The 24-year-old won two gold medals in Rio (in the 4×100 freestyle relay and the 4×100 medley relay), but this year he's going for individual medals. In fact, Caeleb could win as many as seven medals when the Tokyo Games are all said and done.
With his eye-catching blonde hair, his sleeve of tattoos, and his incredible swimming, there's no question the country will be talking about Caeleb for the next two weeks.
John John Florence — Surfing
Most casual Olympic watchers check out the gymnastics, swimming, and track and field, but did you know surfing will be making its Summer Games debut this year? Well, it's true.
While surfing may not necessarily be high on everyone's priority list, Team USA's John John Florence (yes, that's his name), may change your mind. The 28-year-old, who grew up in Oahu, has the ability to do a backflip while surfing.
Yeah, a backflip.
If that's not enough of a reason to check out Olympic surfing, I don't know what is!
Megan Rapinoe — Soccer
Who has iconic pink/purple hair and an exuberant personality? Soccer superstar Megan Rapinoe, duh!
Despite the U.S. Women's National Team losing their Tokyo 2020 opening group stage match against Sweden (which was played on Wednesday, July 21), the team's chances of winning Olympic gold are still very much in play.
With the top two teams in each group advancing to the knockout stages, the US more than likely has to win their next two games.
"There's no time to dwell and think about if Sweden is living in our heads or not. We've got another game in three days," Megan said after the match, according to ESPN.
While their path to victory is more circuitous than originally planned, it's never a good idea to count out Megan and Team USA.
Sydney McLaughlin — Track and Field
Sydney McLaughlin broke the women's 400-meter hurdle world record at the U.S. track and field Olympic trials back in June. In fact, while breaking the world record she also became the first woman to finish under 52 seconds with a time of 51.90 seconds.
For reference, that's fast.
Needless to say, the 400-meter hurdles will be an excellent opportunity for the USA to win a gold medal. Will Sydney break her own world record in Tokyo? Only time will tell!