True Blood will rise from its grave and stalk our televisions once more. But in this case, maybe some things should stay dead. Riverdale creator Roberto Aguirre-Sacasa will reboot the vampire romance while juggling multiple projects. Can one man manage that many high-profile projects… especially with his own history of imploding plot lines and bonkers drama?
Send in the Sexy Vampires!
Six years ago, True Blood ended its seven-season run on HBO. Now, Riverdale and Chilling Adventures of Sabrina mastermind Roberto Aguirre-Sacasa has been tapped to reboot the vampire-centered series. Aguirre-Sacasa is also rebooting Pretty Little Liars. And running a show about Frankenstein author Mary Shelley as a monster hunter that's being described as a "Victorian X-Files." Oh, and he's producing a "vampire soap" called The Brides about the wives of Dracula.
While not all of these projects may end up seeing the light of day–or the light of moon, since so many feature vampires–that's a lot. Aguirre-Sacasa signed a rumored eight-figure deal last year with Warner Bros. Television to develop, write, and produce new projects.
He's got his fingers in a lot of bowls of gumbo right now–but given his track record of making mega-popular shows that fly off the rails after one season, are we really excited about it?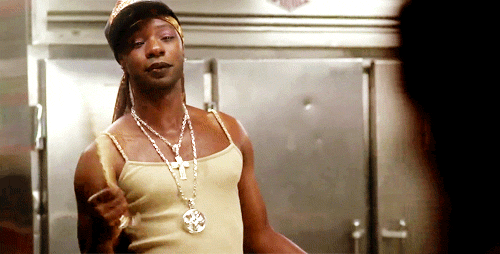 Maybe 'True Blood' Should Stay Dead
Let's talk True Blood. The series, based on Charlaine Harris's novels about Sookie Stackhouse, was dark, dangerous, and very, very sexy. Hollywood has struggled to adapt popular urban fantasy/paranormal romance books–unless they're about teenagers. There are a ton of them out there, from Seanan McGuire's Toby Daye books to Patricia Briggs' Mercedes Thompson. But Sookie is what we got, and for a while, we were happy with it.
It helped that the supporting cast was superb. Nelsan Ellis shone brightly as Lafayette, stealing every scene. (He tragically passed away at the age of 39 in 2017 from complications of alcohol withdrawal.) Both he and costar Rutina Weasley studied at Julliard together before being cast on the show. True Blood also introduced audiences to Alexander Skarsgård and Joe Mangianello, for which I will be forever grateful.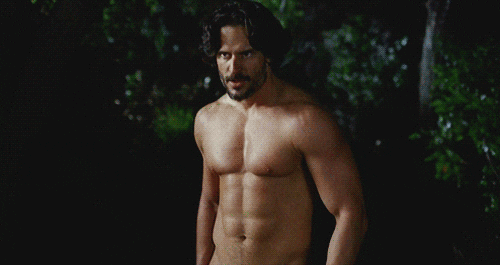 What became clear as the show dragged on, however, was that the plot would continue to get increasingly ridiculous. The series was good, dirty fun for a season or two, but things fell apart as the show scrambled to figure out what to do with its characters.
Ultimately, those fans who stuck with the show to see how the love trapezoid between Sookie, Bill, Eric, and Alcide would play out were bitterly disappointed.
If I were to pick one showrunner to correct the mistakes of the original series… honestly, Aguirre-Sacasa would not be on my list.
The 'Riverdale' Problem
Riverdale made many of the creative missteps as the original True Blood, only with more bizarre plot twists and ridiculous character choices. The tortured romances between the series leads doesn't give me much hope that Aguirre-Sacasa could bring any greater sense of nuance or genuine emotion to the True Blood reboot. In fact, I think it's likely that the show will fly off the rails even sooner. At least it'll be entertaining until then.
Aguirre-Sacasa's Chilling Adventures of Sabrina also caught criticism for losing steam–and coherence–toward the end. Ironically, his track record of running promising ideas straight into the ground reminds me of Ryan Murphy. One of Aguire-Sacasa's first TV gigs was in the writers room for Glee, and perhaps he learned all the wrong lessons there.
Not everything Aguirre-Sacasa touches turns to gold. Overall, he's been incredibly successful, first as the visionary comic book writer behind Afterlife With Archie and Chilling Adventures of Sabrina, and then as a screenwriter and producer on some of the biggest shows on the planet. But the Riverdale spinoff Katy Keene was canceled after just one season.
At least that's one less project for him to manage?