Eugene Levy has found his follow-up to Schitt's Creek, and it looks like it's going to take him around the world.
The Emmy-winner is set to host and executive produce The Reluctant Traveler for Apple TV+, an unscripted series that will follow the actor as he gets out of his comfort zone and visits new parts of the world.
Not Your Average Travel Show
According to Apple, the show will follow the hesitant Levy as he visits new countries and broadens his horizons, despite not really being an adventure-seeker at all.
"The Reluctant Traveler will see Levy visit some of the world's most remarkable hotels, as well as explore the people, places, and cultures that surround them. Self-confessedly not your average travel show host — he's not usually adventurous or well-versed in globe-trotting — he's agreed the time is right for him to broaden his horizons," the show description reads.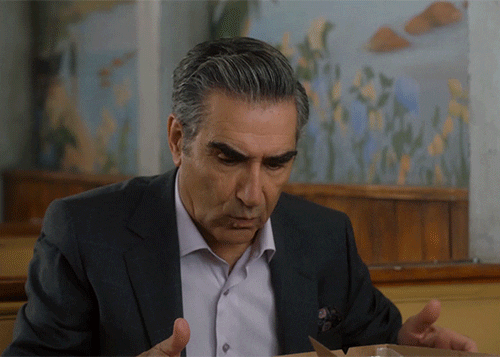 "Levy will be packing his suitcase with some trepidation but hoping his experiences might lead to a whole new chapter in his life — that's as long as he doesn't have to battle his motion sickness, and still gets dinner at 7."
Essentially, it's your "anti-traveling" travel show.
A premiere date has yet to be announced, but it's safe to assume the show won't air until at least 2022.
Wrapped Up 'Schitt's Creek' in 2020
It's been about a year and a half since the last episode of Schitt's Creek aired, but Levy and the rest of the cast have continued to ride the wave of the show's success all the way into 2021.
Not only did every major actor (including Levy) win an Emmy at the 2020 ceremony, but the show also picked up the award for Best Comedy. The cast also presented the award for Best Comedy at the 2021 Emmys, which went to Ted Lasso.
Are you excited to watch Eugene Levy's travel show?