Updated on 11/22/21
Your first look at Shonda Rhimes' new Netflix show is finally here!
The trailer for Inventing Anna, the nine-episode mini-series starring Julia Garner, dropped on Monday, November 22, and it looks like it's going to be a wild ride.
Watch the Trailer Here
Inventing Anna is about a journalist (played by Anna Chlumsky) who investigates the case of Anna Delvey (played by Garner), a Russian woman who pretended to be an heiress in order to scam countless people out of money.
The trailer shows Anna living a life of luxury in New York City, while others seem more suspicious of who she really is. There's glitz, there's glamour, and there's greed.
"I want to tell you about my friend, Anna. I think she's a con-woman," Katie Lowes's character says.
'Inventing Anna' Is on Its Way
Original story (11/4/21)
Shonda Rhimes's Netflix takeover is now in full swing.
The television legend, who has created incredibly popular shows such as Grey's Anatomy and Scandal, is set to release her new Netflix show, Inventing Anna in just a few months.
For all the details, including what the show is about, keep reading:
First Show Rhimes Has Written For Netflix
Inventing Anna is based on the New York Magazine story called "How Anna Delvy Tricked New York's Party People," which explained how a young Russian woman scammed several people, including very wealthy people, and pretended she was an heiress.
She would forge documents, bounce checks, avoid hotel bills, and borrow large sums of money to fund her lavish lifestyle. However, as it so often goes, she was only able to keep up the ruse for so long.
When Rhimes read the story back in May 2018, she decided she wanted to turn it into a show and began working on it in fall 2019.
And, while Rhimes and her company, Shondaland, did executive produce Bridgerton (which was released last year) this is the first show she has written for Netflix.
Likewise, it is the first show she's created since Scandal, which premiered back in 2012.
'Inventing Anna' Will Be Released in a Few Months
Starring Julia Garner as the Anna Delvy, the nine-episode limited series will hit the streamer in February 2022.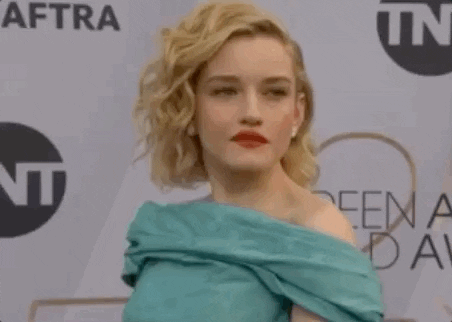 Though they hoped to have the show finished sooner, production was pushed back an entire year due to the pandemic.
As for the exact premiere date? Well, that'll be announced in the coming months.
Why Rhimes Wanted to Tell This Story
While Anna Delvey's crazy true story captivated people across the world, Rhimes recently revealed she doesn't believe the story would've made as many waves if she wasn't a woman.
"Had she been a man, I'm not sure it would have caused such a ruckus. If she had been a hot chick, I'm not sure she would have caused such a ruckus," she told Variety.
"But because she was an ordinary-looking woman, who was smart and brilliant and went for what she wanted, and felt no remorse about it, people were outraged or shocked or stunned or fascinated."
To learn the whole crazy story, make sure to tune in when the series hits Netflix in early 2022. It's sure to be a wild ride!