There's no show hotter right now than Ted Lasso.
Not only did the Apple TV+ series clean up at the 2021 Emmy Awards last month, but its bombshell Season 2 finale has fans freaking out about the future of the show.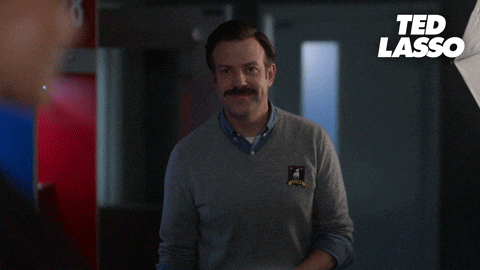 Don't worry, we won't spoil anything that happens at the end of Season 2 here, but let's just say some characters are going to have to work extra hard to get back into the good graces of the fans.
Will There Be More 'Ted Lasso' Past Season 3?
Ted Lasso was originally pitched as a three-season show, but nobody — not even star Jason Sudeikis — could have predicted how popular the show would become.
Following a Best Comedy Emmy and more fans than ever, it's easy to see why people are hoping for a Season 4. Sudeikis was recently asked about the possibility of more seasons. And, well, he answered it exactly how Ted would've answered in one of his post-match press conferences.
"I feel like a real coach when I have to tell folks you can't look at season 4 when we're in the middle of season 3," he told Entertainment Tonight.
"We can't worry about the championships when we're in the first round of playoffs, you know?"
He continued, "We got to take it one game at a time. As cliche as that may sound, there's actually truth [in that]. It's hard to think about what to do in the distant future when you're trying to deal with what's right in front of you."
Spoken like a real Ted, Jason.
There May Be a Spin-Off in the Works
While the future of Ted Lasso is up in the air, Sudeikis did mention the possibility of there being a spin-off starring Hannah Waddingham (Rebecca) and Juno Temple (Keeley).

"I think that's one of the neatest things about the show, at least for me. To watch over and over these performances by these amazing actors, this great cast. I really enjoy watching every single one of them and it's so fun on the writing side just to pair up anybody," he shared.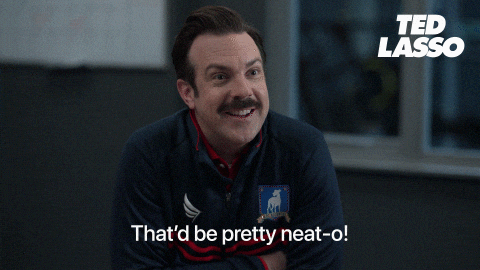 "Literally, take any two of them and kind of like [mix them up], it's fun to think about. So, I mean, I would love for the first show to have six different spinoffs."
A spin-off of Rebecca and Keeley galavanting across London? Now that's a series we can get behind!
Let's Quit While We're Ahead
There's no question fans of Ted Lasso would love to see the show continue for many more seasons, but there is something to be said for a show that quits while it's ahead.
Too many networks, especially American TV networks, drag out their most successful series until they become boring, unwatchable, and completely jump the shark.
Take Grey's Anatomy as an example. That show was great for about six seasons (depending on who you're talking to) but has been forced to continue well past its expiration date. I mean, how many more tragedies do we need to put Meredith Grey through?!
Depending on what happens in Season 3 of Ted Lasso, I think Apple TV+ and the showrunners should seriously consider ending the show while they're still on top. Sure, it'll upset some fans, but it'll probably be the right move down the road.
Not everything is meant to last forever, folks.