Updated 7/16/21
While the official release date for season 2 hasn't be announced, Emily is back for another round of making the French despise her.
Emily in Paris was maybe the best worst show I've ever seen in my life.
While I'm a sucker for anything Parisian (and also anything involving hot people and beautiful clothing), this show took every French cliche in the book and shoved it down our throats for 10 episodes.
What We Know So Far
Gabriel, Emily's love interest is still around, but there might be more l'amour with some new men this season. Poor Gabriel.
The show will be shot outside of Paris with St. Tropaz on this list, and some other undisclosed locations.
The most shocking news so far is that Emily might learn some French. Yes, you read that correctly: the woman who took a job in Paris might actually learn the language.
Hopefully, the show producers will take some hints from last season and make this show a bit more realistic but we're not holding our breath. Remember how bad last season was?
Cliche After Cliche
In this Netflix series, which was created by Sex and the City creator Darren Star, the main character, Emily (played by Lily Collins), is a 20-something marketing executive who moves to Paris to provide an American point of view at a French marketing firm.
As you can expect, the French people are rude, Emily doesn't know how to order a coffee, everyone eats croissants, and no one starts work until 10:30 a.m.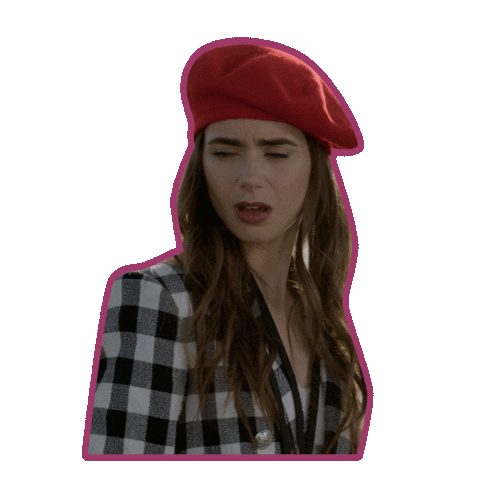 Though she doesn't speak a word of French and knows absolutely nobody, she magically meets people, has fun, wears cute clothes, and manages to kill it at work.
Oh, and did I mention she becomes a social media influencer? Because she does.
Don't get me wrong, it's fun to live in a fantasy world where the main girl falls in love with her hot neighbor and everyone looks well-rested after a night of partying, but it's just not realistic.
French Aren't Happy
Needless to say, the French have not been very kind to the show and have bashed the series for being a total and complete cliche.
In fact, the French Newspaper 20 Minutes slammed the show for having absolutely zero nuance.
"The berets. The croissants. The baguettes. The hostile waiters. The inveterate philanderers. The lovers and the mistresses. Name a cliche about the French, you'll find it in Emily In Paris," they said.
The Stars Are Speaking Out
French actor Lucas Bravo, who plays the hot chef/neighbor Gabriel, recently acknowledged that the French have a right to be annoyed by the stereotyping.
"I think they're right, in a way. We're portraying cliches and we're portraying one single vision of Paris. Paris is one of the most diverse cities in the world," he told Cosmpolitan.
"We have so many ways of thinking, so many different nationalities, so many different neighborhoods. A lifetime wouldn't be enough to know everything that's going on in Paris. It's an entire world in a city."
He continued, "At some point, if you want to tell a story about Paris, you have to choose an angle. You have to choose a vision. French critics, they didn't understand the fact that it's just one vision. They're like, 'Oh, this is not what Paris is.' Of course. Paris is many things."
In defense of the show (I promise I liked parts of it), it was the perfect escape, especially since we've all been hunkered inside of our homes for most of 2020.
"People want to travel. Reality is so rough these days, and we've been going through such a difficult time that I think the show is so lighthearted, it's so colorful, the fashion, the romance, the traveling," Bravo continued.
"Darren Star's vision is so colorful and alive and funny. People needed something to just escape."
While the show shouldn't be used as a model for what real life is like in Paris — French people are actually very nice! — it is the show to turn to if you just need a few hours of silliness.
Bottom line, don't take it too seriously.
Stay tuned for more details on what season two has to offer us!