This is the end for the Pearsons.
NBC decided to drop the highly anticipated trailer for the sixth and final season of This Is Us on Thursday, November 25 (aka Thanksgiving), and it's safe to say it already has everyone in their feels.
It's the Final Trailer
In the trailer, which shows plenty of scenes from past seasons, Rebecca (Mandy Moore) comes to terms with the fact she's losing her memory.
"I'm losing my memory. Sometimes I think about what my very last memory will be before the candle goes out," she says.
The trailer also includes plenty of little moments between the "Big Three," Kate (Chrissy Metz), Kevin (Justin Hartley), and Randall (Sterling K. Brown), as well as flashbacks to when Jack (Milo Ventimiglia) was still alive.
We're not crying, you're crying!
Season 6 Premiere Date
The good news is we only have to wait about a month to see the start of Season 6, as the final season will premiere on Tuesday, January 4.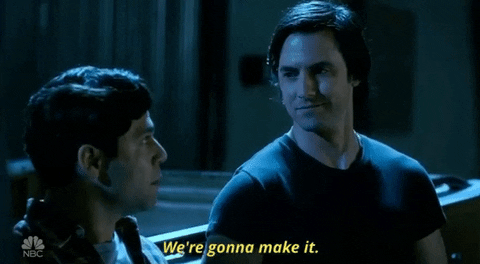 Not to mention, the final season will include 16 episodes that will run completely uninterrupted, except for when the Winter Olympics airs for two weeks in February, and the season finale will air in May.
Season 6 Production Began in September
Production on the sixth and final season began in September, with plenty of the cast commemorating the final time they walked on set to begin a new season.
"Mom and Dad. Day 1, season 6 in the can. Here we go…. #thisisus," Moore wrote on Instagram alongside a picture of herself with Ventimiglia.
Creator Dan Fogleman also teased the upcoming season on Twitter with a photo of the Season 6 premiere script, which had the title completely bleeped out.
"Studio informed me that there's confusion and asked if I wanted to clarify that this is not the title of our first episode. Nope. I just didn't want to spoil anything and I'm old and bad at [the] internet," he wrote.
"It's the right amount of letters though, so do your thing. #ThisIsUs"
Well, it sounds like we're going to be in for a crazy season, folks. Buckle up!