We've had plenty of cast reunions and reboots lately, bringing in a wave of nostalgia to TV audiences everywhere. But if you were a fan of the beloved teen drama Dawson's Creek, it doesn't look like you'll see the cast reuniting any time soon — at least, not if one of the show's stars has anything to do with it.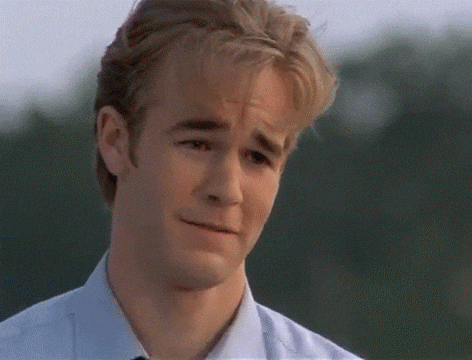 We've Seen Plenty of Other Reunions, But No Dawson's Creek
Shows like Friends and The Fresh Prince of Bel-Air brought heavy doses of nostalgia with cast reunions. The main cast of Fresh Prince got back together in the Banks' living room we all remember. It was an unscripted look back on the series and the impact it has had. Even Janet Hubert, the original Aunt Viv, was there.
Similarly, the Friends cast revisited iconic sets from the original show while reminiscing. The cast of The Nanny came together for a reunion of sorts, too. Though, the table read was done pandemic-style with the stars appearing from different locations.
But unlike Friends and other fan-favorite shows, it doesn't look like we'll be seeing a reunion of another popular show from back in the day: Dawson's Creek.
The favorite WB teen drama premiered in 1998 and ran until 2003. Following a group of teenagers in the fictional town of Capeside, Massachusetts, it navigated teen romance, friendship, and growing up. The show was praised for how it dealt with social issues that teens regularly struggle with, and in a way that didn't dumb it down.
Dawson's Creek enjoyed some time on Hulu, and saw a resurgence when all six seasons hit Netflix in late 2020. Now, more than 20 years since the show debuted, it's clearly ripe for a nostalgia-driven reunion, right?
This Star Says He Doesn't Want a Reunion
As it turns out, one of the main stars of the show doesn't want to do a reunion.
Joshua Jackson, aka Pacey Witter on Dawson's Creek, says no way to a Friends-style reunion. And it might not be for the reasons you think.
The 43-year-old actor has no qualms with his former co-stars, the teen drama from so long ago, or even reunions in general. Instead, Jackson is concerned that he's too old to reunite with his Capeside buddies.
In an interview with The Guardian, Jackson talked about his recent role, playing Texas neurosurgeon Christopher Duntsch in the miniseries Dr Death. But as you can probably expect, the conversation eventually turned to whether or not we might see a Dawson's Creek reunion. And Jackson says not to expect a Capeside homecoming.
"I think because the Friends cast were already adults when they were doing the show, it's less jarring to see them now. If you put our mid-40s selves together on a couch now, with our creaking backs, it might shock people. Nobody needs to hear Pacey grunting when he gets out of a chair." Joshua Jackson told The Guardian.
Hey, Joshua Jackson – I Want a Reunion!
You know what I say? You're not even that old, man. I want a reunion.
Look, Pacey. None of us expect you to still be those adorable teenagers from before. We've all gotten older, too! Still, we want to see everyone together again. We want behind-the-scenes secrets and reminiscing.
Or, hey — maybe skip the traditional reunion and just go straight to a reboot. We want to know what Dawson, Joey, Pacey, Jen, and everyone else are up to these days! Is Dawson a big-time director? Did Joey and Pacey stay together, and do they have kids?
I'll keep holding out hope that he changes his mind.