We hope your DVRs are set, This Is Us fans, because the megapopular show is returning for its fifth season on Tuesday, October 27.
So many other shows have struggled to start filming due to COVID-19 (or they've been canceled altogether), but the NBC series was able to safely begin production over the summer.
While it's safe to assume the cast was ecstatic to get back to work, star Mandy Moore was a little nervous to drop the news that she's expecting her first child with husband Taylor Goldsmith.
In fact, the actress told creator Dan Fogelman about her baby news before she even told members of her own family!
Exciting Baby News
After having months off from work due to the global pandemic, the mother-to-be wanted to give her This Is Us family fair warning about her pregnancy, should they need to rework parts of the script.
"I did tell Dan before I told most of my family, just because I wanted him to know in preparation for writing the season what to sort of expect," the 36-year-old told reporters, according to ETOnline.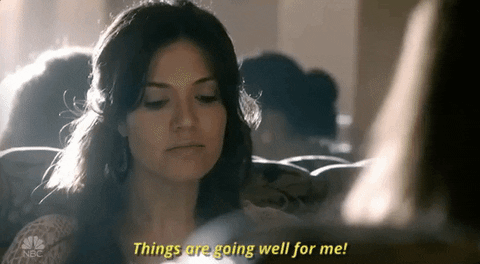 "Oddly, I was nervous. I don't know why because I know you, Dan. But it was the loveliest exchange and conversation."
No Changes Needed
Though it's sometimes hard for shows to deal with an actress's pregnancy, the This Is Us writers didn't need to make any major changes for Moore.
"From my perspective, I was just happy for Mandy. And so, yeah, we haven't really adjusted our plan. We're just going to work Mandy right 'til go time," Fogelman shared.
"Amongst the many challenges of this season of production, that's not a big one. We are so far ahead in scripts that we can compensate for things as need be."
Yeah, we'd say having to navigate COVID-19 is a lot more stressful than having to worry about Moore's pregnancy!
"Because our timelines are so split and because we live in so many timelines, there may be a brief period and window where you don't see a lot of old Rebecca on the show because she would have some really complicated explaining to do," he explained.
"But other than that, we're going to be sticking with the plan and we couldn't be happier for Mandy."
Not to mention, Moore's character Rebecca is seen a lot in the flashbacks pregnant, so they could easily work her real-life bump into the story.
Happy Work Husband
Milo Ventimiglia, who plays Moore's on-screen husband Jack Pearson, couldn't be happier for his work wife.
"I'm so excited. I'm so excited for her. When she told the group of us, we were all on a call talking about some stuff preseason," he shared.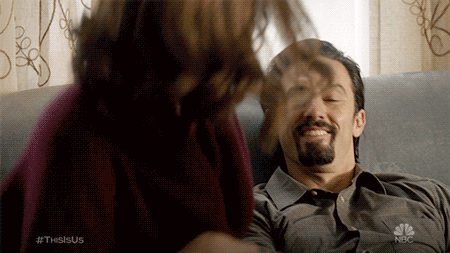 "It was Dan and the whole cast and then Dan hopped off and she told all of us the news. It's wonderful news. You get excited about that. Mandy and Taylor, her husband, they are just the best people. They are the kind of folks who should be parents."
Moore shared her exciting pregnancy news back in September, even revealing she is expecting a baby boy.