The ever-expanding Marvel Cinematic Universe is about to get even bigger!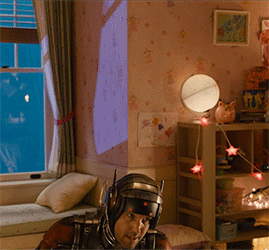 We've already seen plenty of MCU content in 2021. They gave us four feature films in the second half of 2021, despite the myriad of delays and other hurdles from the ongoing pandemic. Marvel also gave us five new shows on Disney+ this past year, some of which made it into the top-watched shows of 2021.
Every new Marvel show is significant in some way to the big picture stories being told. Not only have they brought back a long list of returning characters and expanded their worlds, but these shows play into the larger MCU narrative.
Elizabeth Olsen's Wanda Maximoff transformed into the Scarlet Witch on WandaVision ahead of the upcoming Doctor Strange in the Multiverse of Madness. It has been confirmed that He Who Remains / Kang that we saw in Loki will appear in Ant-Man and the Wasp: Quantumania, so Loki is now tied into that upcoming film. And where would Captain America 4 be without The Falcon & The Winter Soldier?
With all of the new series announcements from Marvel, they clearly don't show any signs of stopping. Here are all of the upcoming Marvel television premieres that we know are coming in 2022.
Ms. Marvel
Premiere Date: Late Summer 2022
Iman Vellani stars as Kamala Khan in Ms. Marvel, which explores the origin story of the MCU's first Muslim superhero. The show will serve as a set-up for the upcoming film The Marvels, in which Vellani will reprise her role alongside Brie Larson as Carol Danvers. That film will hit theaters in February of 2023.
Ms. Marvel was originally slated to premiere in late 2021 after Hawkeye, but fans are waiting a little longer before the series hits Disney+. Details about an exact date haven't surfaced yet, and reports on when to expect the show are all over the place. I've seen a few that believe it might be the first MCU show released in 2022. I'm apt to believe CEO Bob Chapek, though. Back in November, he revealed that Ms. Marvel is among a slate of titles due out in Q4 of 2022. For Disney, Q4 is July through September.
She-Hulk
Premiere Date: Sometime in 2022
Hulk's green cousin is making her live-action debut in 2022 when Tatiana Maslany stars in She-Hulk. She plays Jennifer Walters, a lawyer who specializes in cases involving superheroes. Oh, and she becomes a big, powerful, green version of herself, just like her cousin Bruce Banner. The show is expected to be a little different than other MCU series, considering Marvel's Kevin Feige has described it as "a half hour legal comedy."
The Good Place star Jameela Jamil has been cast as She-Hulk's rival, Titania. The show will also see familiar faces from other Marvel projects. Mark Ruffalo reprises his role as Bruce Banner / Hulk for the show, and Tim Roth returns as Emil Blonsky / Abomination.
What If…? Season 2
Premiere Date: Sometime in 2022
It was announced during Marvel Studios' 2021 Disney+ Day Special that the fan-favorite animated series What If…? will see a second season consisting of nine episodes. After enlisting the Guardians of the Multiverse to stop Infinity Ultron, The Watcher returns to meet new heroes and explore more strange new worlds.
Story details are scarce, but we do know about one episode that will likely appear in season two. We should be seeing the backstory of the Gamora from season one's finale. An episode focusing on Gamora and a Sakaaran Iron Man was originally conceptualized as part of the first season, but COVID-19-related delays pushed the episode back.
Moon Knight
Premiere Date: Sometime in 2022
Moon Knight has long been stereotyped as Marvel's Batman clone, but he's ready to prove himself as one of Marvel's most complex characters. Sure, he fights crime and carries an arsenal of weapons, including boomerangs similar to Batman's batarangs, but that's about where it ends.
The vigilante, fighting on behalf of the Egyptian moon god Khonshu, will make his live-action debut in the MCU in 2022, played by Oscar Isaac. The series will be a psychological thriller that deals with the Crescent Crusader's mental health and dissociative identity disorder, a crux of the character.
Secret Invasion
Premiere Date: Sometime in 2022
Phase 4 has continued to tease fans as they were setting up Secret Invasion. Skrulls have appeared in Captain Marvel and Spider-Man: Far From Home on the big screen; they also appeared in the series WandaVision, Loki, and What If…? There was some speculation that they could be setting up for a Secret Invasion movie. Now, we know they weren't setting up another movie but a TV series.
Samuel L. Jackson stars in the show as Nick Fury, with Ben Mendelson as Talos and Cobie Smulders as Maria Hill. As an adaptation of the comic book crossover, Earth's heroes will discover that shape-shifting Skrulls have infiltrated several levels of society – including the superhero ranks.
I Am Groot
Premiere Date: Sometime in 2022
This animated series sees Groot take the spotlight with some kid-friendly content. I Am Groot will be a series of shorts following Groot's younger days, growing up and getting into trouble. Marvel's Kevin Feige announced that several new and unusual characters will join everyone's favorite little seedling.
Not much has been said about the premiere date for I Am Groot, but it looks like it should come out sometime in 2022. On December 16, 2021, Disney+ posted a video on Twitter showing off what's coming to the streaming service in 2022, and I Am Groot was on the list.
Werewolf By Night
Premiere Date: Late 2022
Werewolf By Night is supposed to be a Halloween special for Disney+, so it's easy to assume we will see it hit the streaming service in October. Much like many other MCU projects, very little is known about what this series will look like. We do know that Mexican actor Gael Garcia Bernal was cast for the title role, and filming is expected to start in early 2022.
It's expected that Jake Gomez, the character introduced in 2020's Werewolf By Night Vol. 3, will be the Werewolf in this iteration, instead of the original character Jack Russell. Russell has previously appeared in multiple animated Marvel shows over the years, but a short synopsis for the new series given mentions the character's name as Jake — which is a pretty big sign.
The Guardians of the Galaxy Holiday Special
Premiere Date: Late 2022
Okay, I know I already covered this one on our list of Upcoming Marvel Movie Release Dates, but I'm going to cover it again, for two reasons:
A: I can't decide if it should be included in movies or TV series. It is being made to stream on Disney+ and won't hit theaters like a traditional movie would, but I'm pretty sure it won't be a string of episodes like a series. Even still, we have no idea how long it's expected to be.
B: I am pretty excited to see if they do anything silly and dumb to live up to the infamous Star Wars Holiday Special. Give me bizarre, campy, and amusing.
Set to be filmed simultaneously with Guardians of the Galaxy Vol. 3, James Gunn will write and direct The Guardians of the Galaxy Holiday Special. It will then stream during the 2022 holiday season ahead of Vol. 3. I have no idea what it might include (although I'm holding out hope for a big song and dance). But, I do know that it will be considered canon.
Other Shows We Don't Have Dates For
When Black Panther: Wakanda Forever debuts in November 2022, we'll be introduced to a new character. Riri Williams, played by Dominique Thorne. The character is a genius engineer who creates a suit similar to Iron Man's and becomes the superhero Ironheart. Although very little is known about the upcoming show and no release date has been announced, perhaps we will see Ironheart sometime in 2023.
Loki has already been renewed for a second season, as anyone who watched the show should know. It was revealed during the finale's end credits. Even still, we don't know when we'll actually see it, or who will return for the second season. I'm sure we'll have Tom Hiddleston as Loki, Sophia Di Martino's Sylvie, and Owen Wilson's Mobius. It has been confirmed that He Who Remains / Kang will appear in Ant-Man and the Wasp: Quantumania, so it's probably safe to assume that Loki 2 will tie into the 2022 film somehow.
Marvel has numerous other shows in the works, too. Agatha: House of Harkness will explore what comes next for WandaVision villain Agatha Harness, played by Katheryn Hahn. There have also been talks of several Black Panther spin-offs, including an untitled project centering on Okoye. Marvel is reviving Fox's X-Men cartoon decades after its cancellation, and most of the original voice actors are on board. They are also working on another animated Spider-Man series, titled Spider-Man: Freshman Year, which will show Peter Parker's first year as the web-slinging hero.